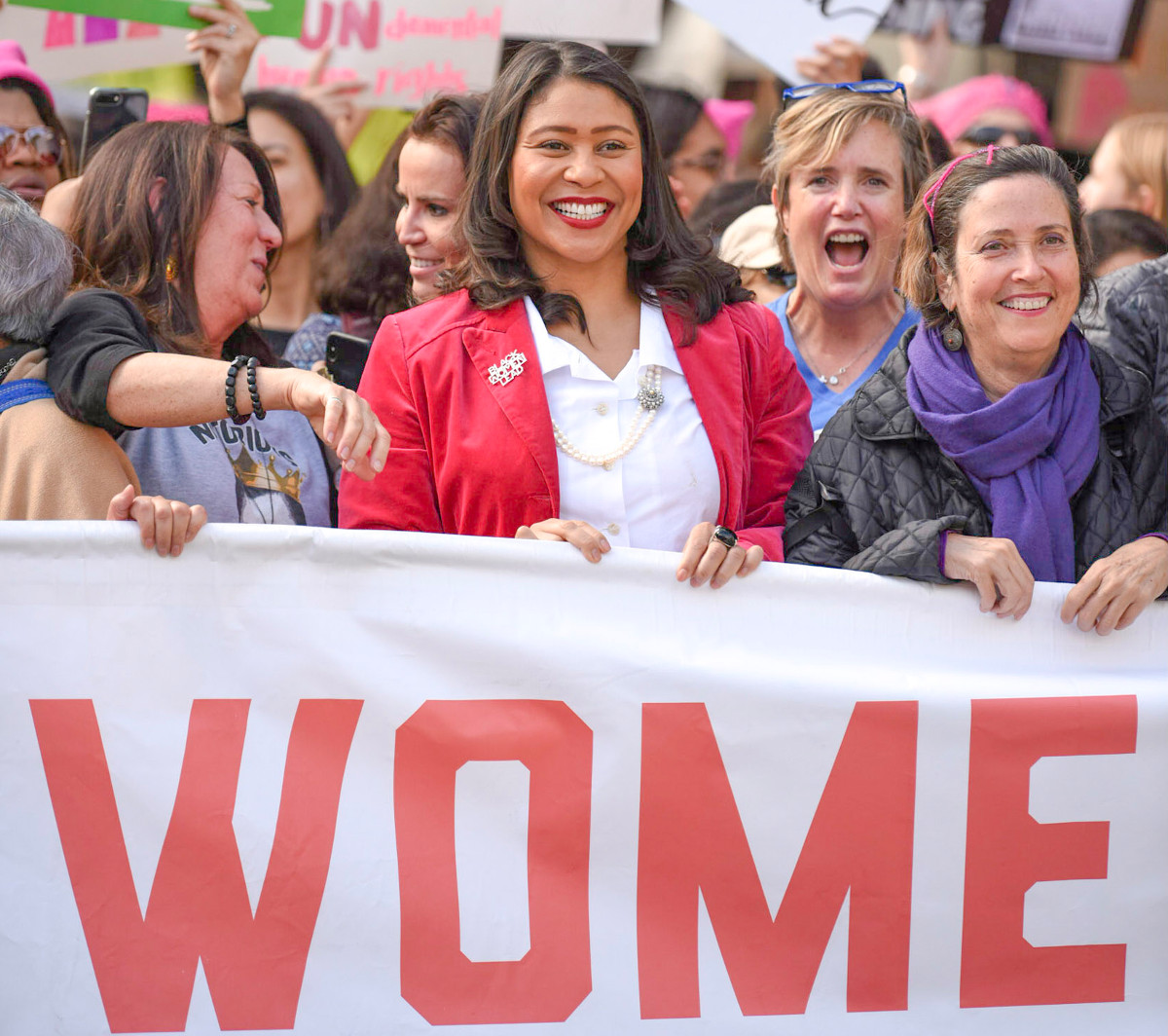 Leadership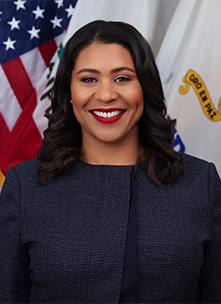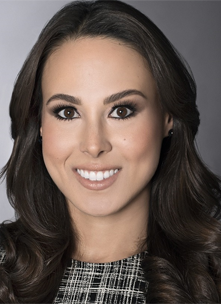 Lawyer and Political Activist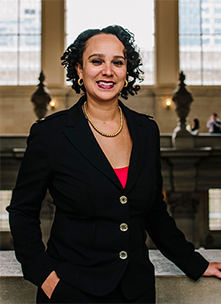 City Administrator, City and County of San Francisco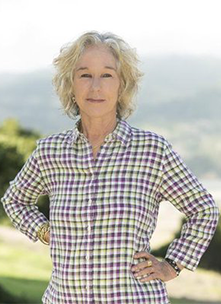 Founder of Esprit and the Susie Tompkins Buell Foundation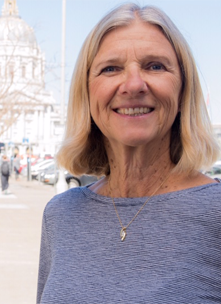 Former Deputy Controller, City and County of San Francisco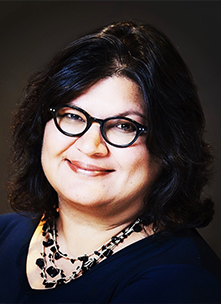 CEO, Women's Foundation of California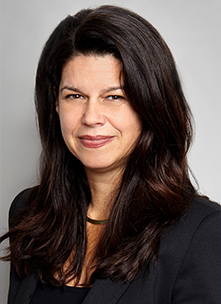 President, San Francisco Commission on the Status of Women
Executive Director, Human Rights Commission, City and County of San Francisco.
Speakers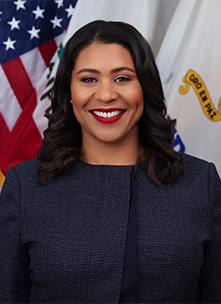 Mayor, City & County of San Francisco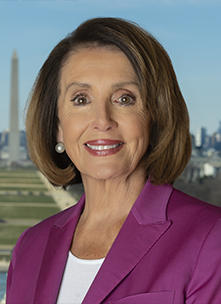 Speaker of the U.S. House of Representatives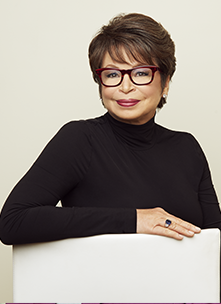 Author & Former Senior Advisor to President Barack Obama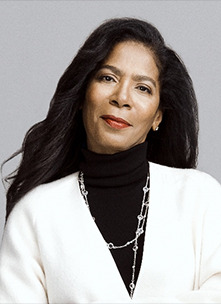 Founder & President, Smith & Company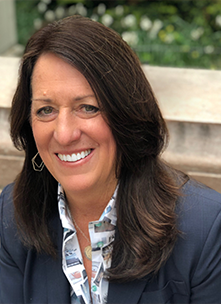 Campaign Manager, Take Back the Court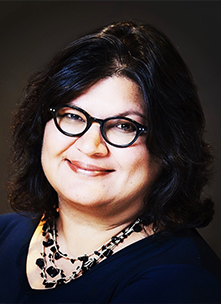 CEO, Women's Foundation of California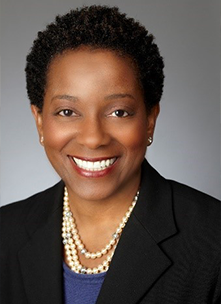 Executive Vice President, Cards & Retail Services, Wells Fargo & Company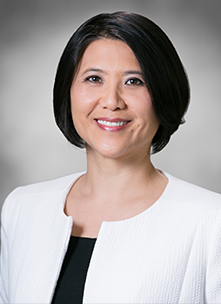 President, Northern California Region of Kaiser Foundation Health Plan, Inc. and Hospitals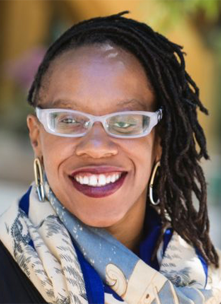 President, Akonadi Foundation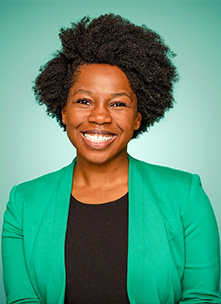 Global Public Policy Lead, Road & Traffic Safety, Uber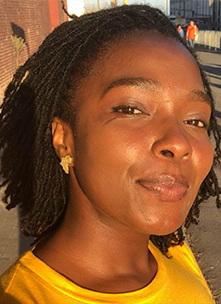 Executive Chef, The Healing Kitchen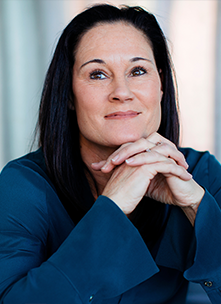 Olympic Champion & Basketball Coach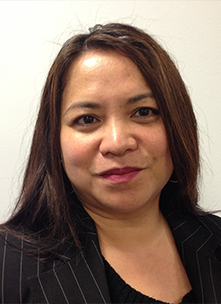 Director of Community, Public, & Government Affairs, Small Business Development, Clark Construction Group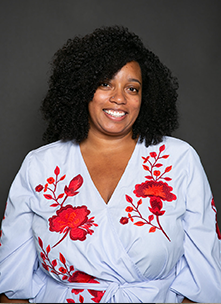 Program Director, Project LEVEL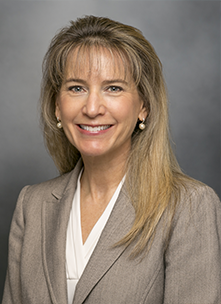 Vice President, Quality, Clinical Effectiveness & Regulatory Services, Northern California Region, Kaiser Permanente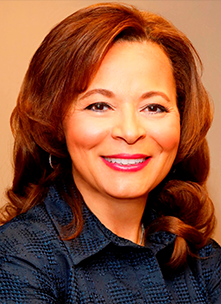 Managing Director & Head of Urban Markets Group, Morgan Stanley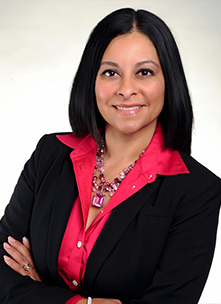 Senior Vice President, Senior Regional Fiduciary Manager Philanthropic Services, California and Southwest Regions, Wells Fargo Private Bank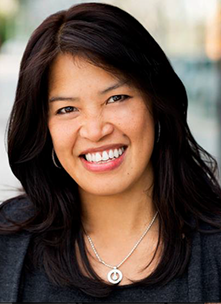 Chief Financial Officer, Golden State Warriors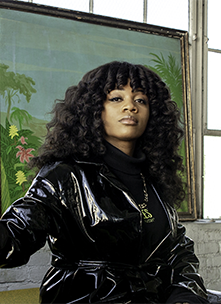 Former Global Head of Music & Youth Culture, Instagram Founder of Magic In Her Melanin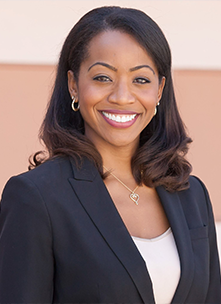 Chair, California State Board of Equalization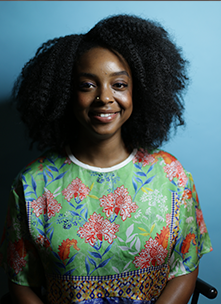 Executive Director, Human Rights Commission, City and County of San Francisco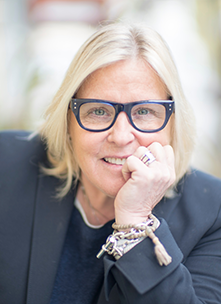 Founder & CEO, Madison Reed
Venture Partner, True Ventures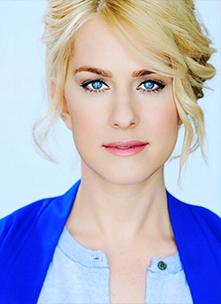 Senior Advisor to Mayor London Breed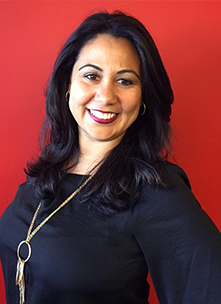 Jacqueline Martinez Garcel
CEO, Latino Community Foundation (LCF)
CEO, Planned Parenthood Northern California (PPNorCal)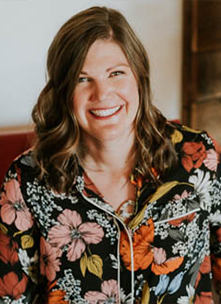 Founder & CEO, Garden Society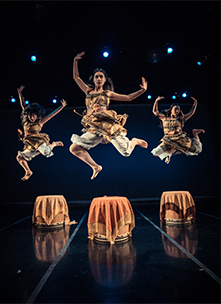 Dance & Leadership Development Program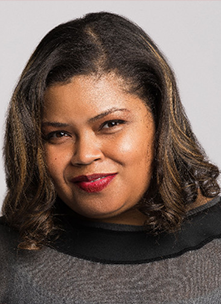 Vice President of Ticket Operations, Chase Center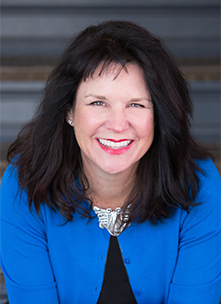 Founder and misChief Executive Officer, allegory inc.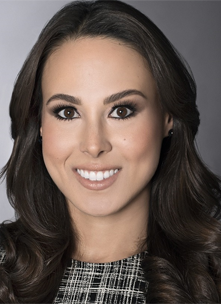 Founder, Phenomenal Women Action Campaign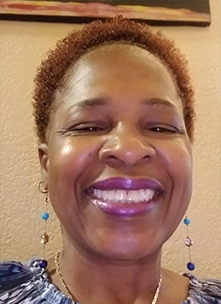 Clinic Director, South of Market Mental Health Service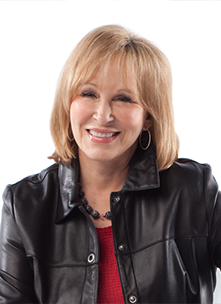 Journalist & Founder, Cheryl Cam Media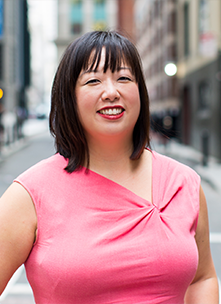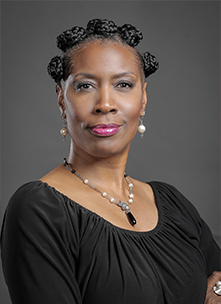 Program Innovation Leader: Mindfulness, Trauma, and Racial Equity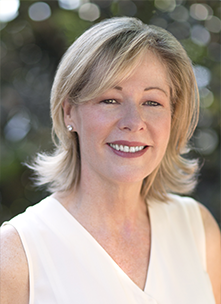 President, California, United Airlines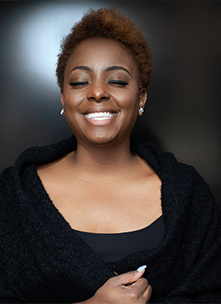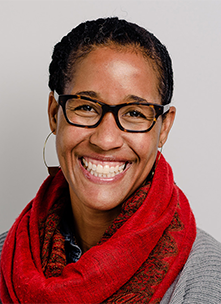 Founder, LightWell Coaching + Consulting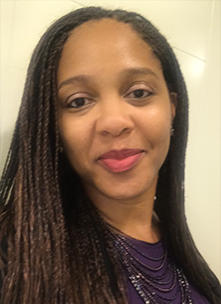 Medical Director, Anthem Blue Cross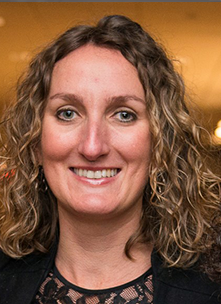 Program Director, Futures Without Violence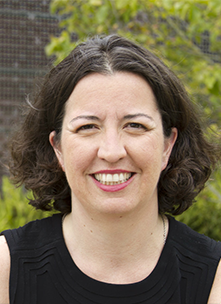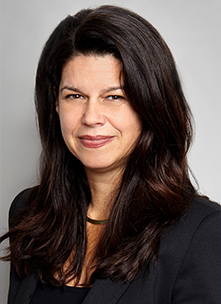 President, San Francisco Commission on the Status of Women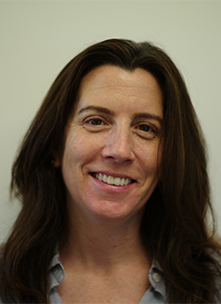 Vice President of Marketing & Digital, Golden State Warriors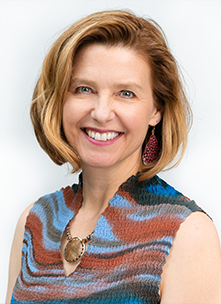 Vice President, Community Relations & Executive Director, Warriors Community Foundation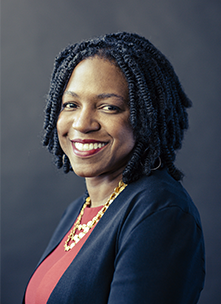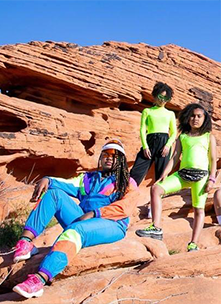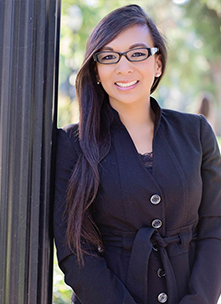 Executive Director, Emerge California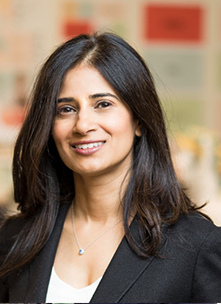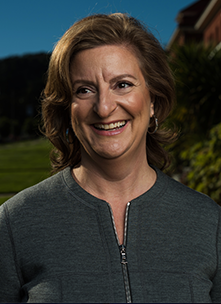 Founder, Rich Talent Group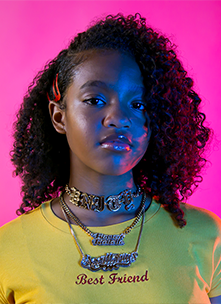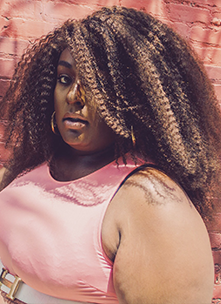 Founder & Executive Director, Compton's Transgender Cultural District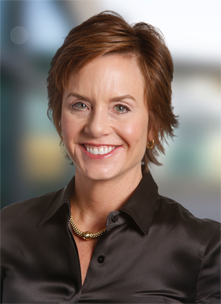 Chair & President, Charles Schwab Foundation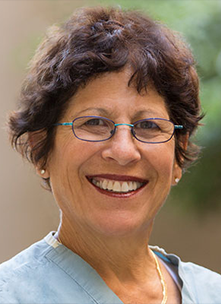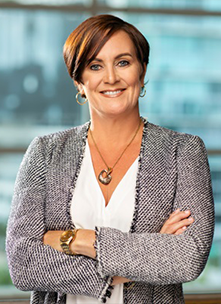 General Manager, Chase Center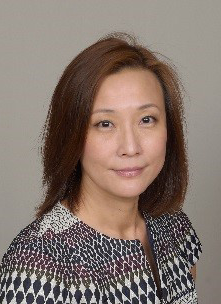 Staff Vice President, Medicare Growth Team, Anthem Blue Cross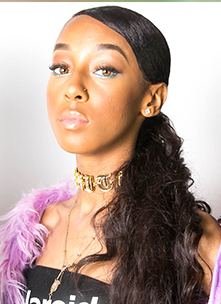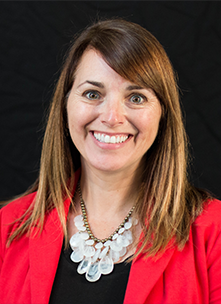 Associate VP of Development, Director of Women in Leadership Philanthropy, University of San Francisco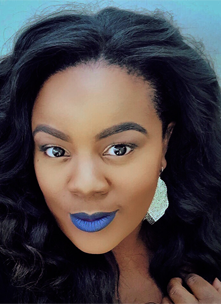 Exhibitors
Each Neighborhood will feature a stage with speakers, demos, and workshops, along with dozens of activations, stations, tables and interactive exhibits.
Health and Wellness: Health is about a strong body, mind and spirit. Exhibitors in this Neighborhood recognize the strengths and unique needs women have in taking care of our whole selves. Exhibitors also know that healthy women raise healthy families and are the cornerstones of healthy communities.
Financial Empowerment: Women's economic well-being is the foundation of preventative health care, access to educational opportunities and choice when it comes to career, family and community engagement. Exhibitors in this Neighborhood know that women are savvy consumers, often the family breadwinners, and that women are working hard to overcome historic barriers to building wealth and assets.
Leadership and Civic Engagement: When women lead, families and communities thrive. Leadership and civic engagement are dynamic and can take many forms, from running a company or serving as an elected official to organizing a community to address a critical issue or being an informed voter.
Lifestyle: This is the neighborhood where our health, financial well-being and leadership capabilities intersect. Exhibitors in this neighborhood know that women are whole human beings, committed to our families, our careers and our communities, AND that we like to have fun, to look and feel our best and to do so in ways that don't break the bank.
African American Art and Culture Complex
AI4ALL
American Association of University Women
Anthem
Arbonne
Argent
Barry's Bay Area
Beija-Flor Naturals
BENDY by Ashbury Skies
Bert's Bites
Billy Zeemann Jewelry
Bizibots
Black Girls CODE
Brahma Kumaris World Spiritual Organization
Calvary Presbyterian Church
Career Girls
CCSF Department of Emergency Management
Children's Council
Clark Construction
Comcast Cable Communications
Community Initiatives
Community Youth Center of San Francisco
Compton's Transgender Cultural District
Coro Northern California
Dept. of Emergency Management – SF72'
Dept. of Public Health
Embla Home
Etta + Billie
Everybody Reads
Fiery Red Design SF
Friends of the Commission on the Status of Women
Frolick Jewelry
Google.org & Women@
Homeownership San Francisco
Horizons Unlimited
IGNITE Worldwide
Instituto Familiar de la Raza
Jaaz Creative Designs
Jennifer Clifford Art + Design
Jewish Vocational Service
Kaiser Permanente
Kiva
Korina Naturals
La Casa de las Madres
La Cocina
Legal Aid at Work
LinkedIn
Main Street Launch
Mayor's Office of Neighborhood Services
McVicker Pickles
Mo'MAGIC
Nomiku
Office of Small Business
Okta
Opportu
Opportunities For All
Purse Power
Queens Gettin' Lit!
Reel Stories
Renaissance Entrepreneurship Center
Riley Center
S.F. Spine Pain Relief Center
San Francisco Animal Care & Control
San Francisco Fire Department
San Francisco Health Service System (SFHSS)
San Francisco Office of Financial Empowerment
San Francisco Police Department
San Francisco Public Library
San Francisco-Marin Food Bank
Self Help Elderly
Sephora
SF Asian Women's Shelter
SF Domestic Violence Consortium
SF LGBT Center
Styled by Nikija
Sweet Dreams
Teranga BaoBab
The Jamestown Community Center
Think Katrina Enterprises INC
University of San Francisco, Women in Leadership & Philanthropy
US NC for UN Women SF Chapter
W.O.M.A.N., Inc.
Wear Now Do
Wells Fargo
Women's Global Leadership Institute
Women @ Google
Wu Yee Children's Services
XiDao
Young Women's Freedom Center
Yvonne's Southern Sweets
The Experience 
Hosted by Mayor Breed and engaging 1,000+ diverse and multi-sector participants, the goals of be INVINCIBLE are to:
Inspire women to recognize and activate their personal power and collective strength;
Provide practical and tangible takeaways for all participants to improve their health, advance their careers, grow their networks and identify ways to engage in and give back to their communities; and
Build diverse coalitions and create cross-sector approaches to improving women's health and economic equity in San Francisco.
The Audience
Many sector-specific conferences are designed for corporate, government or nonprofit leaders but few are designed to bring diverse constituencies and stakeholders together. be INVINCIBLE will draw leaders from all sectors, as well as stay-at-home parents, single mothers, young women and others for whom a conference or summit is not part of their daily experience. We want to provide an environment that is inviting, inspiring and energizing for all. Diversity of audience, speakers and exhibitors is a high priority.
The Experience
Not simply a networking event, the Summit will offer a unique and energizing experience for attendees:
Inspiring keynotes - In addition to Mayor Breed, powerful, high-profile keynote speakers will anchor the day in the morning and at lunch. Attendees will find time and space for informal networking before and after the ballroom/keynote moments.
Dynamic break-out sessions - Before and between the opening and lunchtime keynotes, attendees will experience a high-quality, carefully curated resource fair organized into four "neighborhoods": Health & Wellness, Financial Empowerment, Leadership & Civic Engagement and Lifestyle. Neighborhood stages with rotating programs will feature inspiring speakers, demonstrations and how-to workshops designed to provide attendees with the opportunity to gain new skills, access new networks and leave with practical insights and tools. The stages will also feature performances by some of the Bay Area's most talented artists, including singers, dancers and poets.

Interactive exhibits - Dozens of activations, stations and tables are where participants will find inspiration and action in equal measure. Exhibitors are an extension of the neighborhood stages, bringing unique and valuable resources to enhance attendees' health and economic well-being while building leadership skills, expanding networks and supporting women entrepreneurs.
Accessibility Information
Moscone West 
800 Howard St 
(Corner of Fourth & Howard Streets) 
San Francisco, CA 94103
If taking BART or Muni to Moscone West use the Powell station. If driving, recommended parking is the Fifth & Mission Garage, 833 Mission St. (between 4th & 5th Streets). The garage is adjacent to Moscone West with an accessible route to the event entrance along the 4th St. side of the structure. There is also an ADA drop-off lane at the entrance to the building on Howard St. – the lane just to the left of the white posts.
Moscone West is accessible to persons using wheelchairs and others with disabilities.  Assistive listening devices will be available for all stage programs.  There will be a distribution table next to each seating section.  Real-time captioning and ASL Interpreters will be provided in the keynote sessions. Schedule and speaker information will be available via the event app which is equipped with an iOS and Android screen reader, voiceover, and zoom accessibility features.
The lunch options for the day include:
Thai Beef Salad
with Bean Sprouts, Carrot, Cucumber, Spinach, Arugula, Mint and Basil.
served with Sesame-Ginger Dressing
Gluten-Free
Lavender Chicken Nicoise Salad
with Butterball Potatoes, Haricot Verts, Hardboiled Eggs, Nicoise Olives, Tiny Tomatoes and Candied Shallot Vinaigrette 
Gluten-Free; Contains Eggs
Vegetarian Greek Sampler
Hummus, Tabbouleh, Dolma, Sliced Cucumber with Tzatziki
served with Toasted Pita Triangles
Vegetarian; Contains Gluten & Dairy
All Executive Box Lunches come with:
Lundberg Farms Rice Salad
with Dried Apricots, Fennel and Parsley
Gluten-Free & Vegetarian
Fresh Fruit Salad
Gluten-Free & Vegan
Cherry Cobbler Bar
Vegetarian; Contains Gluten, Egg & Dairy
All three options are nut-free and seafood-free and will be available while supplies last.
Other accessibility or dietary accommodations will be made available upon request.  Please submit your request to BeInvincible@sfgov.org by June 11, 2019 to help ensure availability.
We also want to remind everyone that other attendees may have severe allergies or chemical sensitivities. We appreciate your help in avoiding any fragrances, chemical based or scented products.