Speaker Bios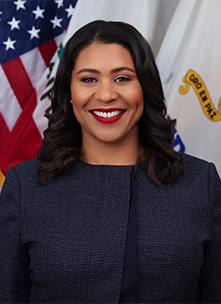 Mayor London Breed
London N. Breed
Mayor, City and County of San Francisco
Mayor London N. Breed is the 45th Mayor of the City and County of San Francisco and the first African-American woman Mayor in the City's history. Mayor Breed is working to create a more equitable and just San Francisco for all, focusing on homelessness, mental health stabilization, affordability, and ensuring all San Franciscans have access to a thriving economy. Prior to being elected in the June 2018 election, she served as Acting Mayor, leading San Francisco following the sudden passing of Mayor Edwin Lee. She served for six years on the San Francisco Board of Supervisors, including three years as President of the Board. She is a native San Franciscan, raised by her grandmother in Plaza East Public Housing in the Western Addition.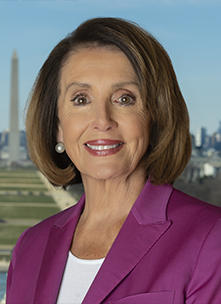 Nancy Pelosi
Speaker of the House of Representatives
Nancy Pelosi is the 52nd Speaker of the House of Representatives, having made history in 2007 when she was elected the first woman to serve as Speaker of the House.  Now in her third term as Speaker, Pelosi made history again in January 2019 when she regained her position second-in-line to the presidency, the first person to do so in more than 60 years.  For 31 years, Speaker Pelosi has represented San Francisco, California's 12th Congressional District, in Congress. She has led House Democrats for 16 years and previously served as House Democratic Whip. A distinguished record of legislative accomplishment, Pelosi has led the Congress in passing historic health insurance reform, key investments in college aid, clean energy and innovation, and initiatives to help small businesses and veterans.  She has been a powerful voice for civil rights and human rights around the world for decades. Pelosi comes from a strong family tradition of public service in Baltimore.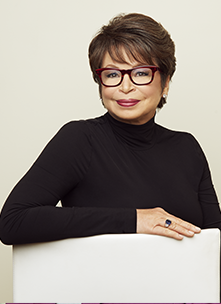 Valerie J. Jarrett
Author & Former Senior Advisor to President Barack Obama
Ms. Jarrett is a senior advisor to the Obama Foundation and Attn, a Senior Distinguished Fellow at the University of Chicago Law School, and President of the Board of When We All Vote. She also serves on the boards of Ariel Investments, 2U, Lyft, the John F. Kennedy Center for Performing Arts, and the Economic Club of Chicago. Ms. Jarrett was the longest serving Senior Advisor to President Barack Obama where she oversaw the Offices of Public Engagement and Intergovernmental Affairs and Chaired the White House Council on Women and Girls. She led efforts to expand and strengthen access to the middle class, and boost American businesses and our economy. Ms. Jarrett has a background in both the public and private sectors and has received numerous awards and honorary degrees, including TIME's "100 Most Influential People" as well as the Abner J. Mikva Legal Legends Award.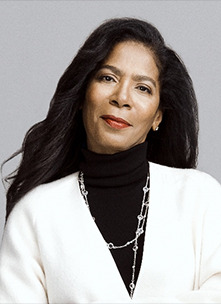 Judy A. Smith
Founder & President, Smith & Company
Judy A. Smith is the founder and President of Smith & Company, a leading strategic advisory firm with offices in Washington D.C., Los Angeles and New York. Over the last 25 years, Ms. Smith has brought her unique combination of communication skills, media savvy, legal and political acumen to clients facing a wide array of issues and challenges throughout the United States and abroad which inspired the hit TV series, Scandal. Best known for her expertise as a crisis management advisor, Ms. Smith has worked with high profile clients and has been featured in numerous national publications. A former federal prosecutor, Ms. Smith also served in the White House as Deputy Press Secretary to President George H. W. Bush. Ms. Smith is the author of the book, Good Self, Bad Self, and has had the honor of receiving numerous communications, leadership and community service awards.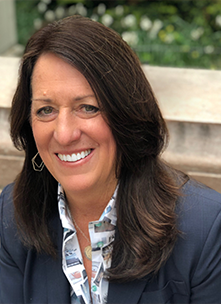 Kate Kendell
Campaign Manager, Take Back the Court
For 22 years Kate Kendell led the National Center for Lesbian Rights (NCLR), a national legal organization advancing the civil and human rights of LGBTQ people and their families. In February of 2019 Kate became Campaign Manager for Take Back the Court, a non-profit dedicated to restoring balance and fair play to the courts by expanding the number of US Supreme Court justices. As the primary media spokesperson in every legal leadership role she has assumed, Kate has appeared in thousands of media outlets including the New York Times, Washington Post, BBC, NPR, Fox News, MSNBC, CNN, and dozens of on-line blogs. Kate is also a visible and vibrant social media voice. Kate grew up a Mormon in Utah and received her J.D. degree from the University of Utah College of Law.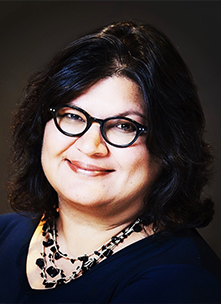 Surina Khan
CEO, Women's Foundation of California
Surina is CEO of the Women's Foundation of California where she leads the Foundation's work to advance gender, racial, and economic justice. The Foundation's program strategy is focused on building community-based power through investing in nonprofit organizations, training community leaders in policy advocacy, connecting key partners, and mobilizing significant financial resources. For over two decades, Surina has been a leader in the philanthropic and nonprofit social justice sector starting with local community-based publishing in New England and then to national and global work on an array of social justice issues including gender justice, LGBT rights, human rights, and democratic and civic participation. She is Co-Chair of the Board of Funders for Reproductive Equity and serves on the Boards of Voices for Progress, Alliance for Justice, La Cocina, and the Closing the Women's Wealth Gap Initiative. She is a recognized expert on gender, racial, and economic justice issues and is a frequent commentator on the power of women's philanthropy.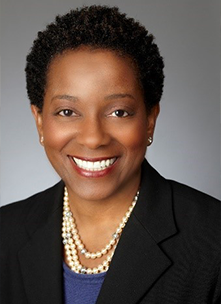 Beverly Anderson
Executive Vice President, Cards & Retail Services, Wells Fargo & Company
Beverly Anderson is the Executive Vice President of Cards and Retail Services at Wells Fargo. She is responsible for the strategy, development, growth and profitability of various Wells Fargo's consumer lending and payments businesses. For more than three decades, Beverly has built businesses and delivered significant results in the Financial Services and Payments industries. She was also the first female and African-American principal at the start-up consulting firm, Novantas LLC, leading the customer experience and customer strategies practices. Beverly is a former chair of the Card Policy Council of the American Banker Association and is Board Chair emeritus of the Council of Urban Professionals. She sits on the Wells Fargo Management Committee and the Board of Wells Fargo Foundation. Black Enterprise named Beverly one of its Most Powerful Women in Corporate America in 2019.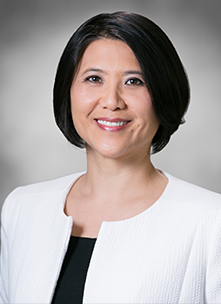 Janet Liang
President, Northern California Region of Kaiser Foundation Health Plan, Inc. and Hospitals
Liang directs Kaiser Permanente's Northern California Region, which provides high-quality and affordable care and coverage for more than 4 million members. Liang also oversees Kaiser Permanente's 21 Northern California hospitals and network of medical offices, continuum care and ancillary services locations. A native San Franciscan, she has 25 years of experience in the health care industry. Prior, she was the President of Kaiser Permanente Hawaii for seven years, and held executive roles over a 15-year career at Group Health Cooperative in Washington State. She is the current chair of the Bay Area Council Healthcare Committee, a member of the American Hospital Association's Institute for Diversity & Health Equity and the Maui Health Systems Board of Directors. Liang also serves as co-chair of the Oakland Thrives Leadership Committee. In 2018, she was named one of the "Top 25 Minority Healthcare Executives" by Modern Healthcare magazine and a "Game Changer" by the Silicon Valley Leadership Group. Liang has also repeatedly been honored by the San Francisco Business Times as one of the most influential women in Bay Area Business.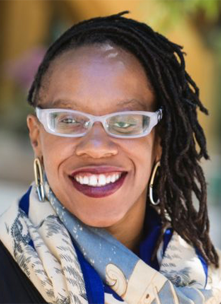 Lateefah Simon
President, Akonadi Foundation
Lateefah Simon is the President of Akonadi Foundation, which nurtures movement building to advance racial justice in Oakland. A nationally recognized advocate for civil rights, Lateefah brings over 20 years of executive experience advancing opportunities for communities of color and low-income communities in the Bay Area. Before joining Akonadi, she was Program Director for the San Francisco-based Rosenberg Foundation. Lateefah has received numerous awards for her work, including the MacArthur "Genius" Fellowship, the Jefferson Award for extraordinary public service, and in 2017 'Most Promising New Foundation President' by Inside Philanthropy. Lateefah was elected to the Bart Board of Directors and Gov. Jerry Brown appointed her to the California State University's Board of Trustees in 2016. She also serves on the Board of Directors for Tipping Point.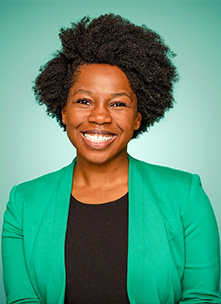 Nadia Anderson
Nadia Anderson, Ph.D. is the Global Public Policy Lead for Road and Traffic Safety at Uber. As the company's global lead, Dr. Anderson shapes the company's approach to road and traffic safety, supports road safety research and advocacy initiatives, and advises the company's safety product and engineering teams. For more than a decade, Dr. Anderson's work has centered upon transportation, mobility, and road safety. And before joining Uber in 2016, she managed federal affairs for AAA National and road safety research and technology policy at the Alliance of Automobile Manufacturers. Dr. Anderson earned a Ph.D. in Urban Affairs and Public Policy from the University of Delaware and is a graduate of the University of Virginia (B.A.) and Virginia State University (M.A.).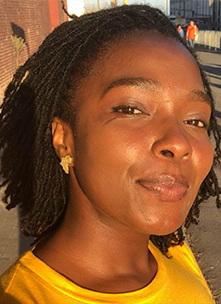 Kana Azhari
Kana Azhari is the Executive Chef at Healing Kitchen. Chef Azhari is a Bay Area native and is passionate about sharing her love for healthy food and lifestyle with her community. She specializes in Afro-Vegan Plant-Based Cuisine. As a vegan herself for over 11 years and self- taught vegetarian since the age of eight, she has a wealth of knowledge and experience when it comes to plant-based living in the Bay Area and beyond. Her culinary inspirations are Raw Vegan Cuisine, Jamaican Ital, COCONUT CURRIES, West African stews, New Afrikan Soul Food, East African collard greens, PLANTAIN, KALE, CAYENNE, Bay Area Farm Fresh produce, and her mother's original Southern-inspired cooking style. Kana is a La Cocina SF Entrepreneur, former Urban Farmer, and UC Santa Cruz Agroecology Alumni.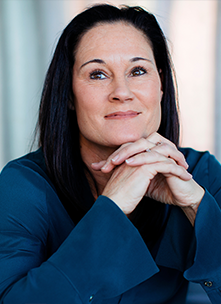 Jennifer Azzi
Olympic Champion & Basketball Coach
Jennifer Azzi's achievements have firmly established her as one of the most accomplished figures in sports. She has been inducted into seven halls of fame, including the Women's Basketball Hall of Fame. Jennifer is an Olympic Gold Medalist, Stanford NCAA National Champion, Two-Time World Champion, Naismith Award and Wade Trophy award winner, WNBA All-Star, and winner of the prestigious NCAA Silver Anniversary Award. Jennifer is currently Director of Special Initiatives at the University of San Francisco and NBA Academies Global Director. Additionally, through her very successful Azzi Academy, she teaches youth valuable lessons both on and off the court. In her role as an NBA Academies Global Director, she is working to grow the international game and provide opportunities for women around the world.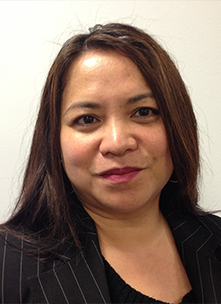 Marivic Bamba Chennault
Director of Community, Public, & Government Affairs, Small Business Development, Clark Construction Group
Mrs. Marivic Bamba Chennault serves as the Director of Community/Public/Government Affairs and Small Business Development for Clark Construction Group. In this capacity, she is responsible for stakeholder, community and civic engagement in Northern California and the Pacific Northwest. As a former Business Development Consultant to select clients, she utilized her expertise and background to assist them in the acquisition and execution of projects. In the public sector, she served as the Executive Director of the San Francisco Human Rights Commission and prior to that, a Human Rights Commissioner. She started out her career working for a management consulting firm and was assigned to oversee the data management of projects involving disparity studies of governmental minority, woman, local, small, and disadvantaged business enterprise programs. She has been invited to numerous training conferences, events, and television/radio talk shows as a guest speaker and panelist to share her knowledge and expertise.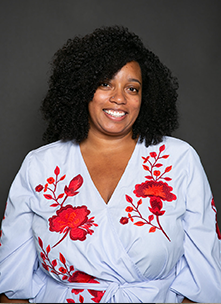 Danielle Banks
Born and raised in San Francisco, Danielle Banks is an accomplished music and entertainment industry marketing and public relations expert. Through her non-profit organization, Project LEVEL and various partnerships with the City of San Francisco, Danielle works to mentor area youth and help the Bay Area's underserved populations. Danielle serves as Project LEVEL's Program Director. Prior to that she worked as a celebrity stylist and makeup artist back in college – working with major recording artists and TV networks. After college, she came back to San Francisco, serving as the head of marketing and promotions at a local independent record label then promoted to artist management for Richard "Big Rich" Bougere, one of the Bay Area's biggest hip-hop artists. Danielle's passion for bringing real change to her community also extends to helping families while serving as a consultant to the Mayor's Office of Housing and Community Development and the Office of Economic and Workforce Development.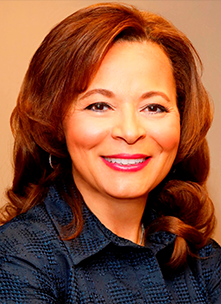 Marilyn Booker
Marilyn joined Morgan Stanley in 1994 and is a Managing Director and Head of Morgan Stanley's Urban Markets Group. She holds her Series 7, Series 9, Series 10 and Series 66 Licenses. In addition to running a traditional wealth management business, a portion of her mandate is to provide financial education to inner city, underserved communities. Prior to establishing The Urban Markets Group, Marilyn was the Head of Diversity, Work-Life, EEO and Human Resources Policy for Morgan Stanley. An attorney by training, she has practiced in the areas of criminal defense litigation, municipal finance, corporate bankruptcies and corporate restructuring. The 2018 graduation speaker for the William & Mary Law School, Marilyn received her B.A. magna cum laude from Spelman College and her J.D. from the Illinois Institute of Technology-Chicago Kent College of Law. Marilyn is a member of The Morgan Stanley Benefit Plan Administrative Committee and a former member of the Morgan Stanley Residential Franchise Risk Committee and the Morgan Stanley Foundation. She is a former board member of the New York Urban League and a member of the Executive Leadership Council. Marilyn testified before the U.S. House of Representatives Financial Services Subcommittee on Oversight and Investigations at its hearing on "Diversity in the Financial Services Sector." She also appeared on "ABC World News Tonight" in a segment on "Women and the Workforce."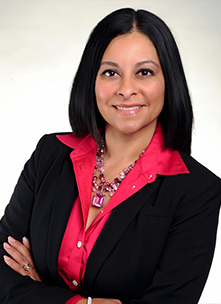 Stephanie Buckley
Stephanie Buckley serves as Senior Vice President and Senior Regional Fiduciary Manager of Philanthropic Services within The Private Bank. Wells Fargo Philanthropic Services helps charitable individuals, families, and nonprofit organizations work toward their unique goals by providing specialized advisory services. Prior to joining Wells Fargo, Ms. Buckley worked at Pepperdine University for over 10 years as an associate vice chancellor of the Center for Estate and Gift Planning. Ms. Buckley is a member of the State Bar of California, on the editorial board for Planned Giving Today, a former trustee for Heifer International Foundation and a past president for both the Los Angeles Council for Charitable Gift Planners and the Planned Giving Council of Ventura County. She serves on the faculty of the American Institute for Philanthropic Studies and formerly taught at UCLA Extension. Ms. Buckley is a former college gymnast.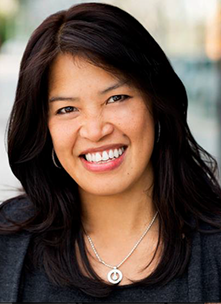 Jennifer Cabalquinto
Jennifer Cabalquinto is currently in her sixth season as the Chief Financial Officer of the Golden State Warriors. In this role, she oversees all day-to-day and long-term strategic and financial planning and accounting for the organization. She has over 25 years finance leadership experience in a variety of start-up, turnaround, stable and high growth business environments. Jennifer earned a Bachelors degree in Accounting from SUNY, Binghamton's School of Management. She and her husband, Howard Joyce, reside in Oakland with their son Jack. Jennifer Cabalquinto is the Chief Financial Officer of the Golden State Warriors. In this role, she oversees all day-to-day and long-term financial planning, accounting and treasury operations for the organization. She is also responsible for the planning and leadership of IT and Procurement departments.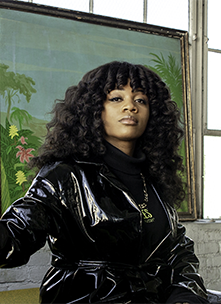 Shavone Charles
SHAVONE is a multi-hyphenate creative known across industries as a renaissance woman who continues to disrupt the norm as a classically-trained music artist and change-maker in tech in addition to her new creative venture, Magic in her Melanin. SHAVONE is trailblazing a new path for future generations of women in tech and entertainment, disrupting industries as a champion of creativity and culture. Her influence in fashion, tech and music have been profiled in outlets like Hypebeast, PAPER, ELLE, and EBONY, noting her history-making moves as the first African-American woman to ever be hired onto both Twitter and Instagram's communications teams, along with being named on Forbes' 2019 30 Under 30 list and honored in EBONY's annual Power 100 list as a leading innovator alongside Virgil Abloh. SHAVONE. is a polymath creative who continues to trailblaze a new, brighter path for women of color in music and creatives across the globe.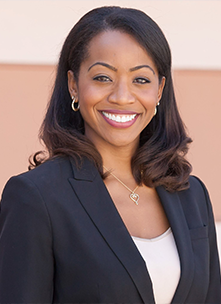 Malia Cohen
Ms. Malia M. Cohen, a native San Franciscan, is one of California's Constitutional Officers who serves as the Chair of California State Board of Equalization. In this capacity, she also serves on the Franchise Tax Board. Collectively, these distinguished Boards are responsible for administering billions of dollars in tax revenue. Prior to her election to the BOE, Chair Cohen served two full terms on the Board of Supervisors of the City and County of San Francisco, elected first in 2010, and reelected in 2014. She also served as President of the Board of Supervisors. Malia Cohen earned a Bachelor of Science at Fisk University and a Master of Science at Carnegie Melon University. She is a rising star of California politics and is at the center of the debate about economic and tax policy in California, and who is now our youngest serving Constitutional Officer.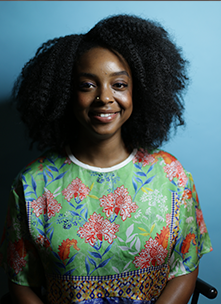 Red Corvette
Red Corvette, born Carmena Victoria, is a DJ, Event Planner, and Visionary from San Francisco, Ca. As an intern for 106 KMEL, she always wanted a career in music just hadn't fell into her niche until she bought her first controller Jan 2012. With just a few years in, Red is currently Rayana Jay's official tour DJ, event curator, and co-founder of Women Sound Off Festival. Red's miscellaneous musical taste, incredible fashion steez, and energy is highly favored by her creative friends and fans.
"I enjoy turning heads when I drop my favorite tracks, it gives me a rush to know that people enjoy and believe in my musical steez."
Sheryl Davis
Sheryl Evans Davis is the Executive Director of the San Francisco Human Rights Commission (HRC). Director Davis previously served as Commissioner between 2011 and 2016, including a tenure as Vice Chair of the Commission. Prior to joining the HRC, Director Davis was Executive Director of Collective Impact, a community-based organization in the Western Addition neighborhood of San Francisco. As Executive Director, she oversaw Mo'MAGIC, Magic Zone, and the Ella Hill Hutch Community Center. Director Davis has also served on the SFPD Fair & Impartial Policing and Community Policing Advisory Committees, Fillmore Community Benefits District, and Redevelopment Agency's Western Addition Citizen Advisory Committee. She holds a BA degree from San Francisco State University and Master's in Public Administration from the University of San Francisco.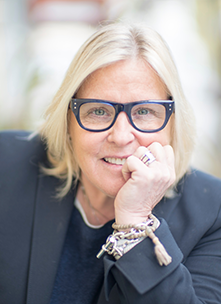 Amy Errett
Founder & CEO, Madison Reed Venture Partner, True Ventures
Amy is Founder and CEO of Madison Reed, an omnichannel beauty brand that is challenging industry titans in the hair color space. She is also a Venture Partner at True Ventures, focusing on investments in consumer and ecommerce startups. Prior, Amy was a General Partner responsible for the Bay Area office of Maveron, a leading venture capital firm focused on the consumer sector. In 2015 and 2018, Amy was named one of the "Bay Area's Most Influential Women in Business" by the San Francisco Business Times. She was also a 2018 finalist for Ernst & Young's Entrepreneur Of The Year® Award in the Northern California region, which she won in 2006 for the consumer category. Amy believes in the power of giving back and dedicates herself to supporting humanitarian organizations. She currently serves on the boards of the University of Connecticut Foundation, Common Sense Media, Glide, and Madison Reed.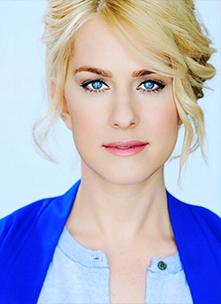 Clair Farley
Senior Advisor to Mayor London Breed
Clair is a human rights and transgender rights advocate who has worked across the county and internationally to promote visibility for marginalized communities. She also worked for over a decade at SF LGBT Center leading their economic development and employment programs. She received the 2017 Outstanding Voices Award from San Francisco Business Times and was recognized as a "Soldier of Social Change" by the San Francisco Magazine's annual Women in Power issue.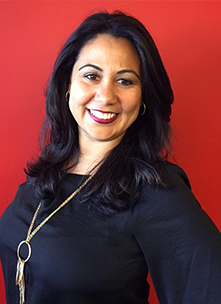 Jacqueline Martinez Garcel
Jacqueline Martinez Garcel is the CEO of the Latino Community Foundation (LCF) whose mission is to unleash the power of Latinos in California. Jacqueline has led LCF through a critical stage of growth and expansion and is the only statewide foundation solely focused on investing in Latino leaders. Previously, Jacqueline served as Vice President of the New York State Health Foundation (NYSHealth) and was a key advisor to the President. She served as the Executive Director of Community Voices in New York City and was a NIH fellow for the Merida Department of Public Health in Yucatan, Mexico, a faculty member for the Social Science Department of the Borough of Manhattan Community College, and an adjunct professor at the New York University Global Institute of Public Health. Jacqueline has been appointed to several Boards, including the Institute for Civic Leadership, NAMI-NYC Metro, and Grantmakers in Health. She currently serves on the KQED Community Advisory Panel and co-chairs the National Latino Funds Alliance (NLFA). Jacqueline has published extensively on issues related to health equity, vulnerable populations, and community health workers.
Gilda Gonzales
CEO, Planned Parenthood Northern California (PPNorCal)
Ms. Gonzales joined Planned Parenthood Northern California (PPNorCal) in February of 2014 as Senior Vice President of External Affairs and became CEO on June 5, 2017. PPNorCal delivers care to 88,000 patients at 19 health centers as well as education and advocacy programs throughout 20 Northern California counties. Ms. Gonzales previously served as CEO of The Unity Council which is a community development non-profit in central East Oakland and has a long history of public and community service in Oakland City Hall for 14 years, three years in the California State Assembly and was a member of the Port of Oakland Commission and Alameda County's First 5 Commission. She grew up in California's Central Valley and currently lives in Oakland with her husband, Ken Wysocki, Ph.D.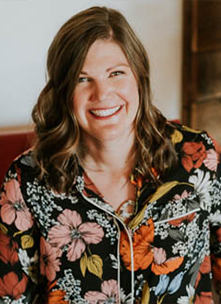 Erin Gore
Founder & CEO, Garden Society
Founder and CEO of Garden Society, Erin Gore set out on a mission in early 2016 to bring high-quality, beautiful cannabis-wellness products to women looking for relief from day-to-day stress and pain. After completing her degree in Chemical and Biological Engineering from the University of Wisconsin-Madison in 2006, Erin began a decade-long career with Henkel, where she managed a global adhesive business valued at nearly $100 million. Her time at Henkel provided a solid foundation in leadership, development, and achieving exceptional financial results. Erin was awarded a Top Business of the Year honor in 2016 and was also given the Most Disruptive Innovation Award in 2014. Currently, she serves on the Board of the Healthcare Foundation Northern Sonoma County as well as the Healdsburg District Hospital Board of Directors, and International Cannabis Farmers Association. She is also a member of the Sonoma County Growers Alliance and belongs to the Circular Board, The Collaborative Accelerator for Women Entrepreneurs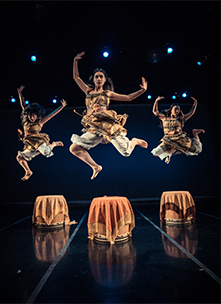 GRRRL Brigade
Dance & Leadership Development Program
The GRRRL Brigade is an intensive dance/leadership development program designed to provide high quality dance training, performance opportunities, and a sense of self-empowerment for San Francisco's girls ages 9 to 18. Our goal is to give the girls, their parents, and our audience the inspiration, magic, and hope only evocative dance theater can spark in creating a just and peaceful world. GRRRL Brigade was founded in 2004 by Dance Brigade, a feminist social justice dance company, to extend its mission of building community through the arts. They participate in a rigorous program of modern dance, taiko drumming, hip hop, and world dance and perform all over the Bay Area. Some highlights include the Mayors Summit, The San Francisco International Taiko Festival, Walk against Rape, Dance Brigade's 35th Celebration at YBCA, WorldWide Women Girl's Festival, Mission Youth Arts Festival and DeYoung Teens Take Action.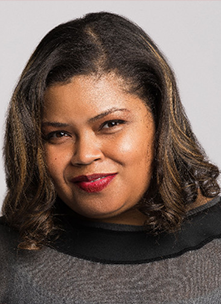 Stevie Gray
Stevie Gray is currently in her 17th season with the Golden State Warriors organization, and her first as Vice President, Ticket Operations. She oversees the Warriors and Chase Center ticketGray's responsibilities include the day-to-day management of the Chase Center Box Office operations, as well as, working with promoters, tours, and other clients on the development and execution of their ticketing strategies. Prior to the Warriors, Gray began her career at Spelman College as the athletic marketing, promotions and sports information coordinator. Following her time at Spelman College, Gray was a member of the Atlanta Hawks marketing and game operations trainee program while also assisting the Hawks media relations department with writing promotional material. Gray is a member of the Bay Area Ticketing Association (BAPTA), International Ticketing Association (INTIX) and the Warriors Diversity and Inclusion Council. She currently serves as an advisor for Strategic Partnerships and Program Development for Self-eSTEM, a non-profit promoting STEM to young minority girls and women.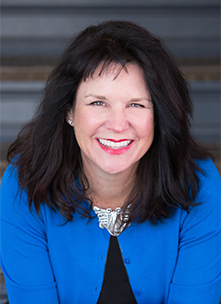 Christina Harbridge
Founder and misChief Executive Officer, Allegory Inc.
Christina Harbridge is a behaviorist who trains and coaches individuals, teams and large groups to understand and leverage their own personal operating system when dealing with others who may or may not be rational. Christina's early experience as founder and CEO of a debt collection agency that collected debt through unorthodox tactics (such as being nice) shaped her worldview on workplace communication. Christina has co-authored software, built and sold a successful finance industry company, practiced acrobatic swing dancing, participated as a NASA test subject and collaborated to design and weld several large-scale metal sculptures. She has served her community on the founding boards of The Bay Lights and Emerge America. She is the author of Swayed: How to Communicate for Impact, which reached number one on Amazon's 'Conflict' category list.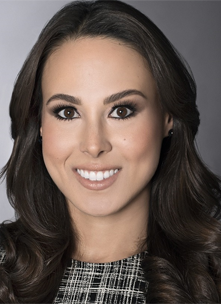 Meena Harris
Founder, Phenomenal Women Action Campaign
Meena Harris is one of the most powerful and dynamic young leaders in America. As the founder of the groundbreaking Phenomenal Woman Action Campaign, she's a recognized and respected rising voice for activism and women's equality. Meena also serves as Commissioner on the San Francisco Commission on the Status of Women, and Head of Strategy & Leadership at Uber, where she leads bold transformation initiatives focused on positive brand impact, customer loyalty, and employee engagement. Meena also is an attorney with extensive experience in data privacy and cybersecurity. She has been featured in Elle, AdWeek, The New York Times, and much more. She is a graduate of Stanford University and Harvard Law School, and currently resides in San Francisco with her husband and two daughters.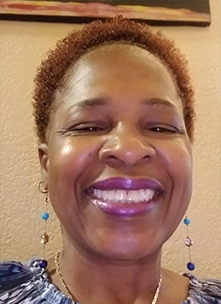 Natalie Henry Berry
Natalie has worked with the DPH Behavioral Health Services for 15 years at South of Market Mental Health Center. She spent the first 10 years as a Behavioral Health Clinician and the clinic's African American Health Specialist. In 2015, Natalie became the clinic's Program Manager focusing more on staff development, supervision and working with the clinics more difficult cases and in 2017 she was chosen to be Clinic Director for South of Market Mental Health Services.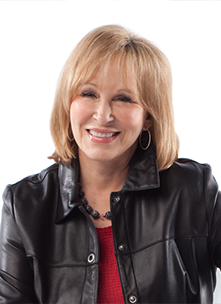 Cheryl Jennings
Cheryl Jennings is an Emmy award winning journalist who has worked on health and family issues for her entire career, locally and internationally. She's been deeply involved in issues concerning domestic violence, child abuse, human trafficking and programs to help children with life-threatening illnesses. She recently retired from ABC7 TV in San Francisco after 28 years at the anchor desk and host of the Emmy award winning show: Beyond the Headlines. Cheryl's work has taken to Mexico, Kosovo, Afghanistan, South Africa, Korea, Israel and the West Bank. Many of those trips involved walking through minefields with a non-profit called Roots of Peace to raise awareness about the constant devastation caused when landmines and unexploded bombs are not removed. Cheryl founded a company called "Cheryl Cam Media" in order to use social media for good. Most recently, she led a team at the Professional Business Women of California conference to record and produce 14 interviews which were posted on her social media channels and shared by those who were actively involved.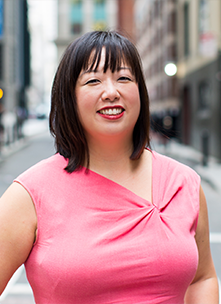 Michelle Jeung
Partner, MJE Strategies
Michelle Jeung is a Partner at MJE Strategies with over 15 years of political campaign research and communications experience. As a vice president at Storefront Political Media, she served as the lead on a competitive, statewide California campaign, as well as numerous other state and local campaigns. Her portfolio also included her work on a multi-year, multi-million-dollar brand advertising campaign for a Fortune 500 company. Prior to returning to her home state of California, she served as the research director on a competitive U.S. Senate race in Nevada during the 2012 election cycle. While based in Washington, DC, Michelle spent a number of years as a research consultant – providing high-level political research and policy analysis to political campaigns, issue-based organizations and corporations across the country. She also held positions at the Democratic Congressional Campaign Committee, Democratic National Committee and GMMB.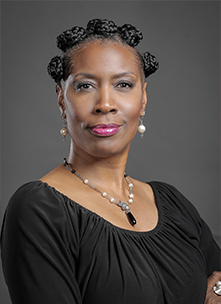 Jenee Johnson
Jenée Johnson is the Program Innovation Leader: Mindfulness, Trauma, and Racial Equity at the San Francisco Department of Public Health (SFDPH). Jenée leads the unique effort to bring mindfulness into public health practices and programs through the Trauma Informed Systems of Care Initiative. SFDPH is striving to understand the impact of trauma and stress on its workforce and communities and take well informed steps to become a healing organization. Jenée is a certified Professional Co-active Coach and certified to teach the Search Inside Yourself Mindfulness/Emotional Intelligence program and Femme! a meditative movement and wellness modality for women.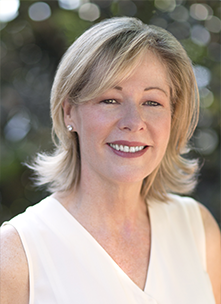 Janet Lamkin
Janet Lamkin is United's president for California. Appointed to the role in 2017, Janet drives the plan for United growth in the state while working with stakeholders to develop strategies to benefit United customers. As United's most senior executive in California, Janet engages with nonprofit and philanthropic organizations to deepen United's roots in the California communities it serves. Prior to this role, Janet served as the California state president for Bank of America. She spent 20 year with Bank of America, serving in a variety of senior management positions. Janet recently concluded a two-year term as the first woman Chair of the Bay Area Council. San Francisco Business Times has recognized Janet as one of the 100 Most Influential Businesswomen in the Bay Area for eight consecutive years. She has been a champion of diversity and inclusion and women's leadership throughout her career and sits on the boards of nonprofit organizations that include the German Marshal Fund, SFMOMA, the UCSF Health Executive Council and the California Academy of Sciences.
Grace Li
Grace Li, CEO of On Lok, oversees a family of non-profit organizations that has served vulnerable seniors for over 45 years which focus on helping older adults remain living in the community and supporting their choices and needs as they age. On Lok created the prototype for the Program of All-inclusive Care for the Elderly (PACE) model of care, which in the Balanced Budget Act of 1997, became a permanent provider type under Medicare and state option under Medicaid. Under Grace's leadership, On Lok looks to the future with confidence and the experience to build on its history and expertise in both creating innovative models of care and serving diverse senior communities through integrated health and social services as a trusted partner. Grace serves on the boards of directors of the National PACE Association, Eden Housing, Inc. and NICOS Chinese Health Coalition. She also has served on the San Francisco Palliative Care Task Force and the San Francisco Post-Acute Care Advisory Committee, helping to shape the services and care in our communities.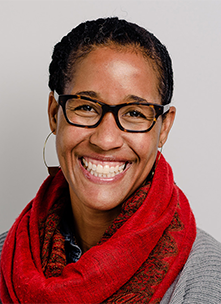 Masharika Maddison
Masharika Prejean Maddison believes that doing good requires being well. As the founder of LightWell Coaching + Consulting, she curates generative and healing spaces for leaders, teams, and communities through executive coaching and facilitation. Masharika has twenty years of professional experience; having extensive experience in nonprofit and public sector leadership roles impacting local communities and international entities. Masharika is a member of the facilitation team at Coro Northern California where she facilitates two women-identifying leadership programs: Coro Women in Leadership and the University of California Women's Initiative. She currently resides in San Francisco and previously served on the board of directors of San Francisco Policy and Urban Research (SPUR) and the City of San Francisco's Our Children, Our Families Council. She currently chairs the School Site Council of her eldest son's public school.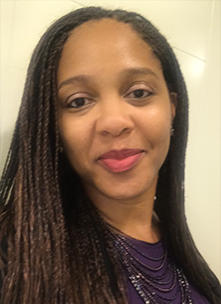 Dr. Demetria Malloy
Demetria Malloy, MD, MSHS is an internist who serves as the Provider Performance Medical Director for the Anthem Blue Cross California Medicaid team, with focus on provider partnerships and clinical performance. She provides leadership across multiple clinical areas at the Plan and works collaboratively with other departments as a clinical subject matter expert. Dr. Malloy's academic and clinical training was completed at Stanford, Tufts and UCLA, as well Cedars-Sinai and the Veterans Affairs health system.  She has worked in leadership positions in clinical care, research, policy and managed healthcare for the last 10 years and has a drive for health equity and quality of care for vulnerable populations, as well as innovative clinical programs that address complex patients.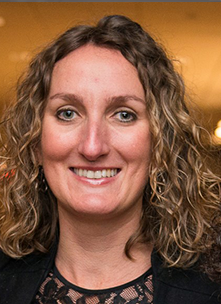 Anna Marjavi
As a Program Director at Futures Without Violence, Anna provides technical assistance and program development consultation to cities, states and American Indian/Alaska Native communities across the U.S. on addressing violence against women, children and families.  Working across public health and health delivery systems, Anna has developed national campaigns, academic conferences and multi-state initiatives.  Currently, Anna manages a national statewide initiative, Project Catalyst, funded by U.S. DHHS agencies to engage community health centers and domestic violence programs on IPV and human trafficking intervention and support.  She also provides training to professional athletes and coaches on violence prevention and healthy relationships.  Anna has worked with Futures Without Violence since 1999. She received her BA in political science from Lewis & Clark College in Portland, OR.  Prior to working with FUTURES, Anna worked with the Human Rights Campaign and the Alliance for Justice, and as a volunteer with Communities United Against Violence, Project Open Hand and Friends of the Urban Forest.  She is a volunteer coach for a San Francisco middle school girls softball team.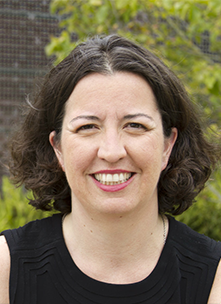 Megan McTiernan
Megan McTiernan has spent over twenty years working in organizations focused on youth and economic security issues. She has worked for a variety of organizations that as use several levers to serve people working to move out of poverty. She currently provides consulting services to individual donors and private foundations. Megan currently serves on the national board for IGNITE bringing political and civic programs to young women and championing the need for more women in public office. She was a volunteer for ten years with the local CASA program serving youth in foster care. She has served on the steering committee for the local and national Asset Funders Network. She served on the board of directors for Exponent Philanthropy. She was a KIVA Fellow in Mexico analyzing the impact of microfinance. Megan holds a BA in Spanish and Latin American Studies from Tulane University and an EdM from Harvard University.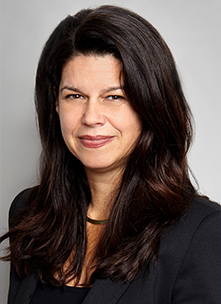 Debbie Mesloh
President, San Francisco Commission on the Status of Women
Debbie has served as a lifelong advocate of advancing women both in electoral politics and in the workplace. Debbie was appointed to the San Francisco Commission on the Status of Women in 2015 and elected to serve as President in 2017. Debbie has worked as an advisor to Kamala Harris, as a White House Political Appointee to the Office of the United States Trade Representative, and served as a spokesperson in the 2008 Obama for President and 2012 Obama for re-election campaigns. Prior to that, Debbie served as Vice President of Global Government and Public Affairs for Gap Inc. leading corporate social responsibility work and values-based initiatives. Debbie continues her work to elect women throughout California and currently serves as a communications consultant to leading social justice nonprofits.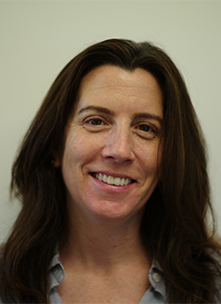 Jen Millet
Entering her second season with the Warriors, Vice President of Marketing and Digital Jen Millet oversees Golden State Warriors and the Chase Center marketing team which includes, amongst other departments, oversight of all web and digital platforms, an internal studio group, retail operations, business analytics and youth camps. A marketing professional with over 15 years of experience, Millet most recently served as vice president of consumer marketing for Pandora where she successfully led a brand redesign and launched several new product lines. Prior to her two-year tenure at Pandora, Millet worked for Rdio, StubHub and Live Nation. She earned a bachelor's degree in English language and literature/letters from University of Colorado Boulder. Millet lives in San Francisco with her husband, and daughter, Abbey.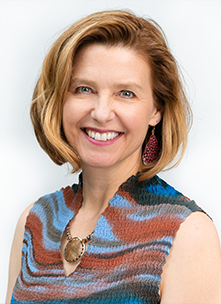 Melanie Moore
Melanie Moore is in her first season with the Warriors as Vice President, Community Relations & Executive Director of the Warriors Community Foundation, joining the club with 25 years of experience in leading both for-profit and non-profit organizations that promote youth and community development and strengthen communities. Prior, she was the Director of All In Alameda County, an initiative of the Alameda County Board of Supervisors, where she led a cross-sector, multi-stakeholder collaborative group in the design and implementation of a strategic economic development and anti-poverty initiative. Previously, Moore served as Managing Partner of the Family Independence Initiative, helping the organization scale their program nationwide. Moore was the Founder and CEO of See Change, Inc., a research and consulting firm that led evaluations of youth development, leadership development, community building, and place-based social change initiatives. A native of New Orleans, but a Bay Area resident for 28 years, Moore earned a bachelor's degree in psychology at Yale University and a doctorate in child & adolescent development at Stanford University.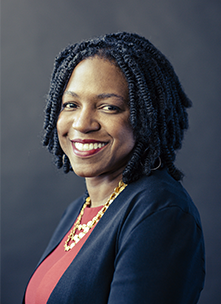 Stacy Brown Philpot
CEO, TaskRabbit
An expert at building and scaling large, mission-minded organizations, Stacy leads TaskRabbit as CEO. In 2017, Stacy led the successful acquisition of TaskRabbit by the IKEA Group. She has expanded TaskRabbit's presence into more than 50 markets across the United States, United Kingdom and Canada with a plan to expand globally. In addition to shaping the future of work, TaskRabbit is now a core driver of the e-commerce and services strategy for the world's largest furniture retailer. Previously, she spent nearly a decade at Google heading online sales and operations. Stacy sits on the board of directors for HP Inc., Nordstrom, and Black Girls Code. She holds a B.S. in Economics from the Wharton School of Business and an M.B.A. from Stanford University. Stacy lives in the San Francisco Bay Area with her husband and two daughters.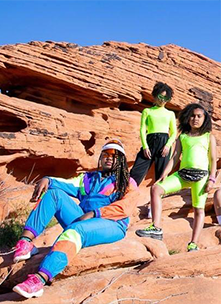 Project Level
Founded in 2012, Project Level is a groundbreaking, socially active non-profit program that seeks to change lives by educating, inspiring and motivating San Francisco's at-risk and
underserved youth through the arts. The team is dedicated to providing a safe, experiential learning environment where youth can freely express themselves through the arts. Project Level seeks to expand and build upon the typical music program and students are recruited from high school wellness centers, community programs or referred by guidance counselors and parole offices. Project Level identifies each student's individual needs, interests and talents and work together to set and achieve goals. Founders, Richard "Big Rich" Bougere and Danielle Banks created Project Level after pursuing successful hip-hop careers. They are actively involved in all aspects of the day-to-day direction of Project Level.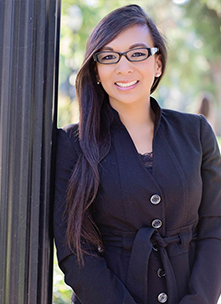 Melanie Ramil
Melanie V. Ramil has served as Executive Director of Emerge California since March 2019, bringing over 13 years of political and government experience with progressive candidates, initiatives and public policy to the organization. Melanie has led and won multiple statewide campaigns, including for United States Senator and 2020 presidential candidate Kamala D. Harris. In 2017, she was appointed by Governor Edmund G. Brown Jr. to serve as Deputy Chief at the Bureau of Cannabis Control. Prior to that she served as Deputy State Director for United States Senator Kamala D. Harris, and as Chief of Community Programs for Insurance Commissioner Dave Jones. Melanie serves as a volunteer Board Director for the Asian Pacific Youth Leadership Project, a nonprofit organization dedicated to increasing Asian Pacific Islander representation in public service.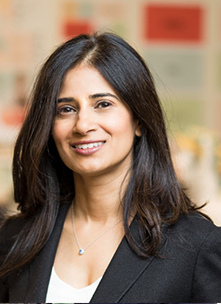 Varsha Rao
Varsha Rao is the CEO of Nurx, a digital healthcare company that offers unlimited online access to medical providers and seamless home delivery of medications and testing kits for sensitive healthcare needs, including contraception and HIV prevention medication. Rao is a seasoned entrepreneur and executive with decades of experience rapidly scaling startups and established companies. Rao most recently served as COO of Clover Health where she brought operational leadership to the health insurance startup. Prior to that, Rao served as Airbnb's Head of Global Operations, oversaw the Customer Experience and Trust & Safety teams at Airbnb, held executive roles at Living Social and oldnavy.com, and served as CEO of Singapore-based SingTel Digital Media. Rao was also the co-founder and co-CEO of eve.com, which grew to 125 employees. Rao holds a B.S. in Economics and B.A. in Mathematics from the University of Pennsylvania, and earned her MBA at Harvard Business School.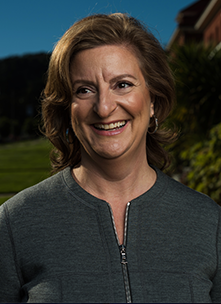 Jana Rich
Founder, Rich Talent Group
For over two decades, Jana has partnered with leading companies, from early stage to Fortune 500, helping to build teams of proven leaders and diverse thinkers. Jana has built well-established relationships with many leading venture capital firms and her clients have launched revolutions that have changed the way we do business today. Before founding Rich Talent Group, Jana spent over eighteen years at two of the world's largest executive search and assessment firms, Korn Ferry International and Russell Reynolds Associates, and serves as an advisory board member for MAKERS and World 50. She has served on the Forbes Executive Women's Board and is a director of the Stanford Business School Women's Initiative Network. She was a mentor in the Women's eCommerce Network and served on the board of BringChange2Mind. Jana has been honored three times by the San Francisco Business Times as one of the Most Influential Women in Bay Area Business.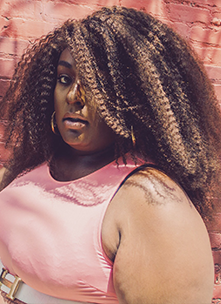 Aria Sa'id
Found & Executive Director, Compton's Transgender Cultural District
Aria Sa'id (she/her) is an award-winning political strategist and transgender advocate based in San Francisco. She is a Founder and Executive Director of the Compton's Transgender Cultural District, the first of its kind in the world. She previously served in the San Francisco Human Rights Commission as the LGBT Policy Advisor, focusing on social issues that include LGBT violence prevention, sex worker rights, islamophobia, and more. She is a Policy Fellow alumna of the Women's Foundation of California's Women's Policy Institute.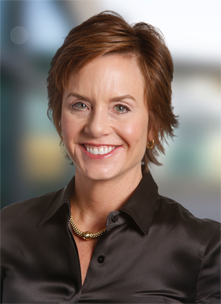 Carrie Schwab-Pomerantz
Chair & President, Charles Schwab Foundation
Carrie Schwab-Pomerantz, CFP®, is a leading advocate for financial literacy and has devoted her career to helping people from all backgrounds achieve financial security. She also oversees Schwab's corporate philanthropy and employee volunteer programs, which aim to strengthen the communities where Schwab operates. In 2010, Schwab-Pomerantz was appointed by President Obama to his Advisory Council on Financial Capability, and also advised the council under President George W. Bush. In 2017, she was appointed Commissioner on the San Francisco Commission on the Status of Women. Her latest book, The Charles Schwab Guide to Finances after Fifty, was described by The New York Times as "an excellent personal finance book." She also writes a syndicated financial column, Ask Carrie. Schwab-Pomerantz earned a BA from the University of California, Berkeley, and an MBA from George Washington University. She lives with her husband, Gary M. Pomerantz, in San Francisco. They have three grown children.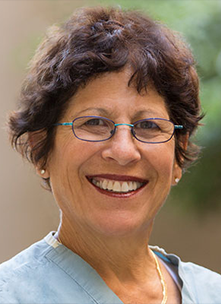 Dr. Diane Sklar
Diane has been an Ob / GYN Urogynecologist in San Francisco for 34 years. She is a part of the SF Community benefits committee, regionally recognized as an educator and community service and volunteer. She received both the TPMG Clinical Excellence in Teaching Award 2017 and the National KP award for Community Service named after David Lawrence in 2015 . She has participated in over 30 medical missions abroad teaching and collaborating with other medical systems. She is on the board of directors of Curry senior center a SF based non-profit serving seniors in the Tenderloin.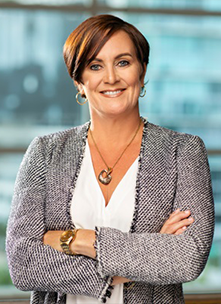 Kim Stone
Kim Stone is the General Manager of Chase Center. In this role, she oversees all operations as it relates to Chase Center and reports directly to Warriors President and Chief Operating Officer Rick Welts. Stone joins the Warriors and Chase Center most recently from the Miami HEAT and American Airlines, where Stone served 12 years as Executive Vice President and General Manager of AA Arena. Hired initially into the Sports Media Relations department in 1996 where she led the launch of the WNBA's Miami Sol in 1999 and was named the Senior Director of Operations. Prior to joining the HEAT, Stone was the Sports Publicity Director for the University of Texas women's athletics department and before that was an assistant in the University of Miami's sports information office in 1990. Venues Today named her to their "Women of Influence" list and the Sports Business Journal has recognized her talents twice: as a "2016 Game Changer" and in June 2017 as a "Power Player In Venue Management." The South Florida Business Journal honored Stone as part of its inaugural class of "Influential Business Women." And Stone's alma mater, the University of North Carolina at Chapel Hill School of Journalism and Mass Communications, inducted her into their Hall of Fame.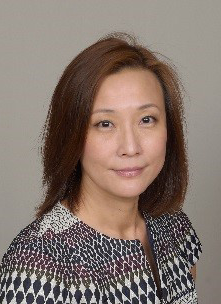 Martina Lee Strickland
Martina Lee Strickland joined Anthem in 2018 and is currently managing a newly established Medicare Growth Team supporting both West and East Regions. Her focus has been identifying growth opportunities and working with Plan Presidents, sales leadership and strategic provider partners in developing and executing business plans and overcoming barriers for growth. Martina is launching a diversity member service capability and retention strategy and storefront/retail management as well as collaborating on multicultural marketing and brand building. Martina has over twelve years of experience in Medicare. Prior to Anthem, Martina managed UHC's Asian Initiative as Executive Director for four years and later spent seven years as Sales Director for the United HealthCare California market. Prior to that, she spent 17 years in diversity marketing and business development working in advertising agencies in New York and Los Angeles. Martina holds a Master's Degree in Advertising from Syracuse University, New York. Martina resides in Los Angeles with her husband and daughter.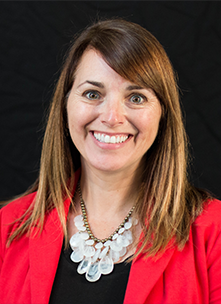 Leslie Wetzel
Associate VP of Development, Director of Women in Leadership Philanthropy, University of San Francisco
Leslie oversees the university's fundraising strategy for institutional donors. She is also charged with creating and leading strategy to catalyze, sustain, and accelerate engagement among the university's alumni, donors and friends. She directs and manages a staff of 25 in: Corporate and Foundation Relations, Alumni Engagement, Development Communications, University Special Events, Stewardship & Donor Reporting and Women in Leadership & Philanthropy. Prior to joining the University of San Francisco, Leslie was the Director of West Coast Development at Accion, a global non-profit organization that supports microfinance institutions in their work to provide financial services to low-income clients. Leslie previously worked with the US Agency for International Development in Peru and Honduras, Earth University in Costa Rica, and Boston Private Bank and Trust Company. Born in Spain, Leslie has lived or worked in over forty countries.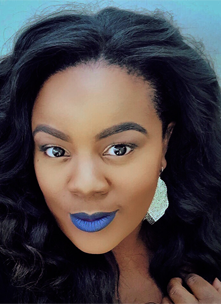 Sara Williams
Singer & Songwriter
Affectionately dubbed "Sangin" Sara, Sara Williams has been singing since the age of 2. Sara's musical stylings encompass all of the genres by which she has been influenced. At the age of 11, she became a member of the National Association of Negro Musicians Inc. Sara is currently an international touring background singer for twelve-time Grammy nominated artist, Ledisi, and also sings background for Dave Hollister, N'Dambi, and Ms. Anita Wilson. Sara has performed on The Late Show with David Letterman, The Tonight Show, at the Essence Festival and has served as the Background Vocal Director for many local and national artists. Sara also curates and presents many workshops, and works with various youth and religious organizations, serving as director and/or consultant. When not writing or performing, Sara lends her expertise in operations, administration, and event planning to the Santa Clara County FireSafe Council, and the San Francisco Human Rights Commission.