Mayoral Offices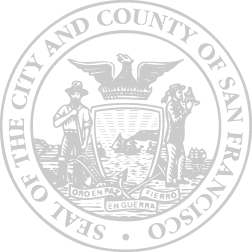 Mayoral Offices
Helping the Mayor achieve her vision of San Francisco as an inclusive, fair and compassionate city that stands up and supports all of its residents.
Mayor's Office of Public Policy and Finance
Works closely with City departments and agencies to responsibly build and maintain a balanced budget for the City and County of San Francisco.
View Website
Mayor's Office of Housing and Community Development
Provides financing for the development, rehabilitation and purchase of affordable housing and partners with the community to strengthen low-income neighborhoods and communities.
View Website
Mayor's Office of Neighborhood Services
Helps citizens receive the highest levels of service possible from all areas of City government.
View Website
Mayor's Office of Protocol
Advises the Mayor and city officials of San Francisco on diplomatic and consular matters.
Mayor's Office of Disability
Serves as the City's ADA Coordinator with staff extensively knowledgeable in civil rights laws and architectural access standards including the Americans with Disabilities Act.
View Website
Mayoral Appointments
The Mayor has the authority to make numerous appointments and is committed to placing well qualified citizens of every race, ethnicity, sexual orientation, and disability on City bodies.
View Website