College Readiness
San Francisco's college readiness programs help to ensure that all of our youth have access to available resources and obtain the necessary skills to finish college. We want our youth to compete in today's workforce and become contributing members to our city and society. Below are a few college readiness programs and initiatives that are partnered with the Mayor's Office.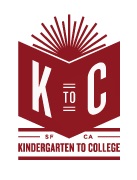 The City and County of San Francisco Kindergarten to College program provides every public school kindergartner with a college savings account and are able to invest in their first deposit. We want to provide our families with a 12-year head start towards college tuition. We are currently the only city in the country to ensure that every child starts their academic career with the opportunity to save and invest in their own education.
Approximately 8,000 saving accounts have been opened since the program opened in 2010. By opening savings accounts for every kindergartner, we are able to begin conversations in our low income families about financial planning for higher education so that our children break the poverty cycle, are able to land jobs in San Francisco's innovative tech companies, and become positive role models for the next generation and their community.
In partnership with Citi Community Development, Kindergarten to College was selected for the Excellence Award in Public/Private Partnerships by the U.S. Conference of Mayors. The award honors the outstanding achievements made possible through the combined effort of cities and members of the Mayors Business Council. The award was presented in Washington, D.C. at the Conference of Mayors 81th Winter Meeting on Saturday, January 19, 2013 at the "Mayors and Business Leaders Plenary Breakfast."
On June 21, 2013 U.S. Secretary of Education Arne Duncan visited San Francisco to learn more about the Kindergarten to College savings program. Duncan participated in a roundtable to discuss the promise of the Kindergarten to College program and implications for national policy.
Please click here to find more information about Kindergarten to College.
News releases and related articles:
Newsom seeks college accounts for kindergarteners 5/28/2010
City giving children a little seed money 7/26/2010
Savings program ready to put money in kids' pockets 10/4/2010
S.F. 1st U.S. city to start college savings plan 10/5/2010
Newsom investing in kids' futures with new program 10/5/2010
CFED: Secretary of Education Arne Duncan Visits San Francisco Partner Kindergarten to College 6/28/2013
U.S. Education Secretary to Visit San Francisco to Discuss Kindergarten to College Program and Participate in Public Policy Roundtable on Education Reform 6/21/2013
Join California Lt. Governor Gavin Newsom and Give the Gift of College 12/10/2013
Lt. Gov. Gavin Newsom Presents $150,000 Grant Award to San Francisco's Kindergarten to College 5/22/2014
Bridge to Success is a partnership between the City and County of San Francisco, San Francisco Unified School District (SFUSD), City College of San Francisco, San Francisco State University and our community to double the number of youth, particularly in our low income communities, who achieve college credentials. Bridge to Success identifies the seven steps to reach post-secondary success:
1. Enter kindergarten ready
2. Be ready for middle school
3. Graduate middle school ready for high school
4. Graduate high school ready for college and career
5. Enroll in college
6. Enroll full time and be persistent
7. Earn a post-secondary degree or credential
Please click here to view Bridge to Success Newsletters and find out more information.
News releases and related articles:
How parents have saved $1M for college 5/21/2015
San Francisco's million-dollar bet on education 10/27/2014 
Getting SFUSD students to college 4/22/2013
Mayor Lee announces Microsoft Technology Grant at launch of Bridge to Success summer program 6/13/2011
City teams convene in San Francisco to advance postsecondary success strategies 5/23/2011