San Francisco's Vision
San Francisco's Vision
A safe, vibrant and inclusive City of shared prosperity
---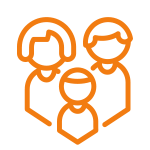 Residents and families that thrive
Every resident in San Francisco deserves to build from the prosperity of this great City. Stable housing supports families of all types, homeless initiatives move residents off the streets and into homes, public education supports youth from preschool to college, and innovative programs allow aging residents to remain in their chosen communities. All neighborhoods are safe and nurturing environments, while economic security is within reach for each individual. Physical, emotional, and mental health is a priority, and all residents and families share in the City's prosperity.
---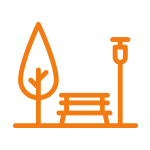 Clean, safe and livable communities
For San Francisco to prosper, our communities need to be clean, safe, welcoming places to live. Our residents want simple quality-of-life issues fixed and fixed quickly. San Franciscans deserve libraries to be accessible, local parks to be cared for, sidewalks to be clean, trees to be healthy, and community centers to be open. Essential neighborhood services are delivered daily in a reliable manner.
---

A diverse, equitable and inclusive city
San Francisco is a City that cares about all of its residents, regardless of race, gender, sexual identity, immigration status or socio-economic standing. We credit this inclusiveness for our most notable accomplishments, from legalizing gay marriage to providing sanctuary to our most vulnerable immigrants. And while our welcoming spirit is far-reaching, our compassion and community provides an anchor for those that call San Francisco home. We uphold a local government that understands and is committed to achieving equity for all underrepresented groups.
---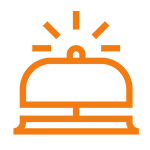 Excellent city services
San Franciscans expect accessible and timely government engagement that meets residents where they are, and in a way that is easiest for them. Digital services reflect current and emerging technologies, customer service representatives are proactive and friendly, and complex bureaucratic practices are simplified for those seeking help. Excellent City services are reinforced by an engaged workforce that feel supported in their careers.
---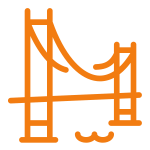 A city and region prepared for the future
San Francisco is a unique and dynamic place that is always changing and evolving. We are proactive in our commitment to plan locally and as part of a larger region. Ongoing population gains are addressed through housing and innovative use of public space, while public transit services, bike, and pedestrian paths are updated to ease congestion on roads, reduce green-house gases, and encourage healthy lifestyles. Infrastructure below and above ground - such as utilities, cultural centers, hospitals and shelters - are maintained and enhanced to support prosperity. Our communities are prepared to withstand an earthquake, climate change, and economic and societal stresses. San Francisco is a resilient City that can withstand major events and return stronger.