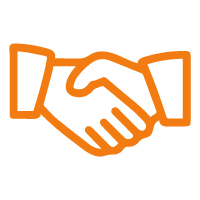 Fix-It Community Meetings and Walks
The Fix-It Team holds community meetings and neighborhood walks in order to create a Fix-It Zone Action Plan customized by the residents. In addition to the kick-off community meeting and neighborhood walk, the Fix-It Team works with residents to organize follow-up meetings as needed as well as other events, such as community volunteers cleanups.
Interpretation services are available per request. To request assistance please email fixitteam@sfgov.org, or call 415-554-6164, at least 48 hours in advance of the meeting. Late requests will be honored if possible.
Date and time
Event
Location
Wednesday, June 21, 2017 -

6:00pm

to

8:00pm

Central Mission Residents Neighborhood Walk
Mission Street &17th Street
Thursday, June 15, 2017 -

6:00pm

to

8:00pm

North Mission Residents Neighborhood Walk
16th & Mission BART Station
Wednesday, June 7, 2017 -

6:30pm

to

8:00pm

Central Mission Kick-Off Community Meeting
Mission Pool & Playground, 1 Linda Street
Monday, June 5, 2017 -

6:00pm

to

8:00pm

Oceanview Residents Neighborhood Walk
Montana Street & Capitol Avenue
Thursday, June 1, 2017 -

6:30pm

to

8:00pm

North Mission Kick-Off Community Meeting
St. John's, 1661 15th Street
Tuesday, May 30, 2017 -

6:00pm

to

8:00pm

Bayview Residents Neighborhood Walk
Newcomb Avenue & 3rd Street
Monday, May 22, 2017 -

6:30pm

to

8:00pm

Oceanview Kick-Off Community Meeting
Minnie & Lovie Ward Recreation Center, 650 Capitol Avenue
Tuesday, May 16, 2017 -

6:00pm

to

8:00pm

Bayview Kick-Off Community Meeting
Bayview Opera House, 4705 3rd Street
Thursday, May 11, 2017 -

6:00pm

to

8:00pm

Mid-Sunset Residents Neighborhood Walk
19th Avenue & Irving Street
Thursday, May 4, 2017 -

6:00pm

to

8:00pm

Potrero Residents Neighborhood Walk
Potrero Del Sol Park at Utah Street