Internship Program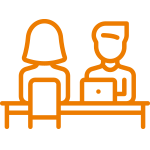 Internship Program
Unfortunately, The Mayor's Office is not accepting any applications for the summer program. For any inquiries in interning for the Office of Economic and Workforce Development, or if you have any questions or concerns, please email us at mayor.internship@sfgov.org.
---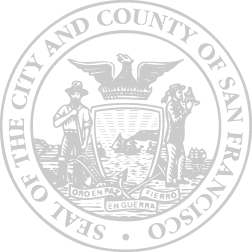 About The Program
The Mayor's Internship Program is designed to immerse students in City government by matching interns to their fields of interest inside the public service sector. In the spirit of diversity and inclusiveness that characterizes San Francisco, The Mayor's Office welcomes intern candidates of various backgrounds who wish to bring innovative ideas and fresh perspective to City Hall.
Through their experiences, they will gain the knowledge and skills to have a career in the public sector or beyond. While here, interns will be involved in the operations of the City while being introduced to many community service opportunities.
"My time as an intern in the Mayor's Budget Office was invaluable! It was my first insight into working in the public sector, and it was fascinating to observe the budget process. I attended events all over the city with staff and other interns that lead to many lasting relationships. Now as a staffer, I love spending time with our interns!"
-Melissa W., Mayor's Budget Director
Application Process
STEP 1

Prepare

Submit the following items with your application:
- Resume
- Cover Letter
- Writing Sample (one page maximum)

STEP 2

Submit

Complete and submit the Internship Application Form.

STEP 3

Review

The Mayor's Office will review your application within two weeks after the application deadline. Applications will not be accepted on a rolling basis, and will not be reviewed further after this two week period.
---
Offices Accepting Applications
Fall 2017 (September - December)
Mayor's Office of Communications
Communications
Mayor's Office of Communications
The Mayor's Office of Communications carries the voice of the Mayor to the media, to community leaders, and to the general public, through various media and communications outlets.
Intern Duties Include:
Answering phones, taking detailed messages.
Preparing daily news clips for the Mayor and staff.
Internet-based research and word processing.
Writing news releases, background pieces, advisories, fact sheets and other news-related information, as well as flyers and other written materials.
Initiating contact with and respond to inquiries from print, radio and television journalists.
Assisting Communications staff with logistics during press events.
Excellent verbal communication skills.
Demonstrated superior writing skills including experience writing Op-Eds, press releases, fact sheets and other media related materials.
Strong inter-personal skills.
Mayor's Office of Education
Education
Mayor's Office of Education
The Mayor's Office of Education is under direct supervision of the Mayor's Deputy Chief of Staff for Education and Equity. The primary responsibility of the Office of Education is to serve as a bridge between the city and public education institutions and work primarily to provide support in action, funding, and services. The Mayor's Deputy Chief of Staff for Education and Equity provides opportunities for the mayor to be engaged in education initiatives such as educator housing, early care and education, STEM leadership, college and career readiness, Mayor's Youth Jobs+, and Free City College among other education related projects and events.
Interns would be responsible for research projects, overview notes, administrative support, event preparation, and accompany the Mayor's Deputy Chief of Staff for Education and Equity on school and community visits. Individual must be able to work independently and be passionate and supportive of public education. Educational or classroom experience is requested, but not required.
Mayor's Office of Legislative and Government Affairs
Legislative
Mayor's Office of Legislative and Government Affairs
The Mayor's Office of Legislative and Government Affairs coordinates legislative and policy efforts by engaging local, state and federal partners on matters relating to Mayor's key priorities: housing, homelessness, economic development, public safety, transportation, human services, infrastructure and education/families. Additionally, this office advises the Mayor and staff on legislation and policy matters and assists in the formulation of City positions and communication strategies.
Local: Oversee the introduction and passage of legislation by Departments and serve as key liaison to the Board of Supervisors. Track and advise Mayor and staff on the status of legislation before the Board of Supervisors.
State/Federal: Oversee state and federal legislative advocacy on bills and regulatory changes and serve as liaison to the City's state and federal delegation. Advise the Mayor on state and federal policies and coordinate with departments and Mayor's staff on citywide responses to state and federal legislative action.
Our Office Aims to:
Serve as an informational resource for the Mayor and City Departments on active legislation across all levels of government.
Understand and analyze state and federal budgets & appropriations, legislation, public policy, and political issues that may impact San Francisco.
Develop credible working relationships with City leaders and stakeholders to optimize local, state, and federal government relations efforts and advocacy.
Mayor's Office of Neighborhood Services
Neighborhood
Mayor's Office of Neighborhood Services
The Mayor's Office of Neighborhood Services (MONS) is dedicated to helping the citizens of the City & County of San Francisco receive the highest levels of service possible from all areas of City government. Our district and community liaisons work to ensure that the Mayor's Office is involved with helping to improve the quality of life for all San Francisco residents. Staff are willing and able to help resolve concerns and provide clear information. Neighborhood Services is located in City Hall, with staff monitoring the entry desk 5 days per week. The Neighborhood Services team provides service delivery through community events, community meetings, email or phone communication and responsive constituent case management..
Job Requirements:
Excellent Communication skills.
Knowledgeable of the City's 11 Districts.
Be able to work with a variety of people.
Have strong organization skills.
Additionally, MONS interns also need to be involved in the communities in which they serve, ie: Events, Meetings, etc.
Mayor's Office of Protocol
Protocol
Mayor's Office of Protocol
The Mayorís Office of Protocol serves as the primary liaison between the Mayor and foreign governments, including the San Francisco Consular Corps and our Sister Cities. The purpose of the Mayorís Office of Protocol internship program is to introduce students to international affairs programming at the municipal level. Interns will have the opportunity to foster positive relations and create opportunities for collaboration between foreign governments and San Franciscans.
Internship Description:
The purpose of the Mayorís Office of Protocol internship program is to introduce college students to international affairs and civic event planning at the municipal level.
Interns manage and implement the Mayorís national day program, which includes drafting proclamations and coordinating flag raising ceremonies.
Interns will work with staff to facilitate consular corps requests and assist with civic events.
Interns will be assigned projects that will be completed within the term of the internship.
This position requires administrative support: filing, mailings, coping, etc.
This internship is at-will and the conditions for the internship may change or be updated from time to time.
Necessary Qualifications:
Student currently enrolled at an accredited institution of higher education.
Attention to detail and organization.
Computer experience, including knowledge of Microsoft Office.
Excellent communication and writing skills.
Comfortable working in a fast-paced team environment.
Ability to collaborate with others.
Belief in the positive effects of fostering international goodwill.
A multicultural approach to work.
Compensation:
The Mayorís Office of Protocol will facilitate course credit for those who are eligible. A $500 monthly stipend is provided by the San Francisco Host Committee to cover expenses that typically occur during the course of the internship.
Start date:
As soon as possible.
Schedule:
Flexible hours - Monday to Friday, 8:30 a.m. to 5:30 p.m.
Evenings and weekends as needed.
Must be available minimum 10 hours per week.
Term of Internship:
Minimum one semester or three month commitment.
The Office of Economic and Workforce Development
The Office of Economic and Workforce Development
The Office of Economic and Workforce Development
The Office of Economic and Workforce Development supports San Francisco's ongoing economic vitality by strengthening its neighborhoods, businesses, commercial corridors, and workforce. Main Street Launch's program is one of many programs funded by the City, providing opportunities for small businesses, including support in launching a new enterprise, tax credits and incentives, and specialized assistance for a number of key industries. You can learn more about OEWD's services by visiting their website, http://www.oewd.org.