Affordable Care Act Day of Action
Stand with Mayors across the country and #SaveACA.
On February 22, Mayors across the country are uniting to urge Congress to preserve healthcare access for millions of Americans and Californians. #MayorsStand4All
Join us in protecting the progress we have made in healthcare by calling California Congressional Representatives and ask them to stand with California against the repeal of the Affordable Care Act.
Why?
Since the Affordable Care Act was passed in 2010, more than 5 million Californians have gained access to healthcare, some $20 billion has been infused into the state's health care system, and statewide, our uninsured rates have dropped to historic lows—from more than 17 percent to less than 8 percent.
California cannot return to a time of unaffordable, inaccessible healthcare. We're calling on Congress to build up, rather than tear down the progress we've made in recent years.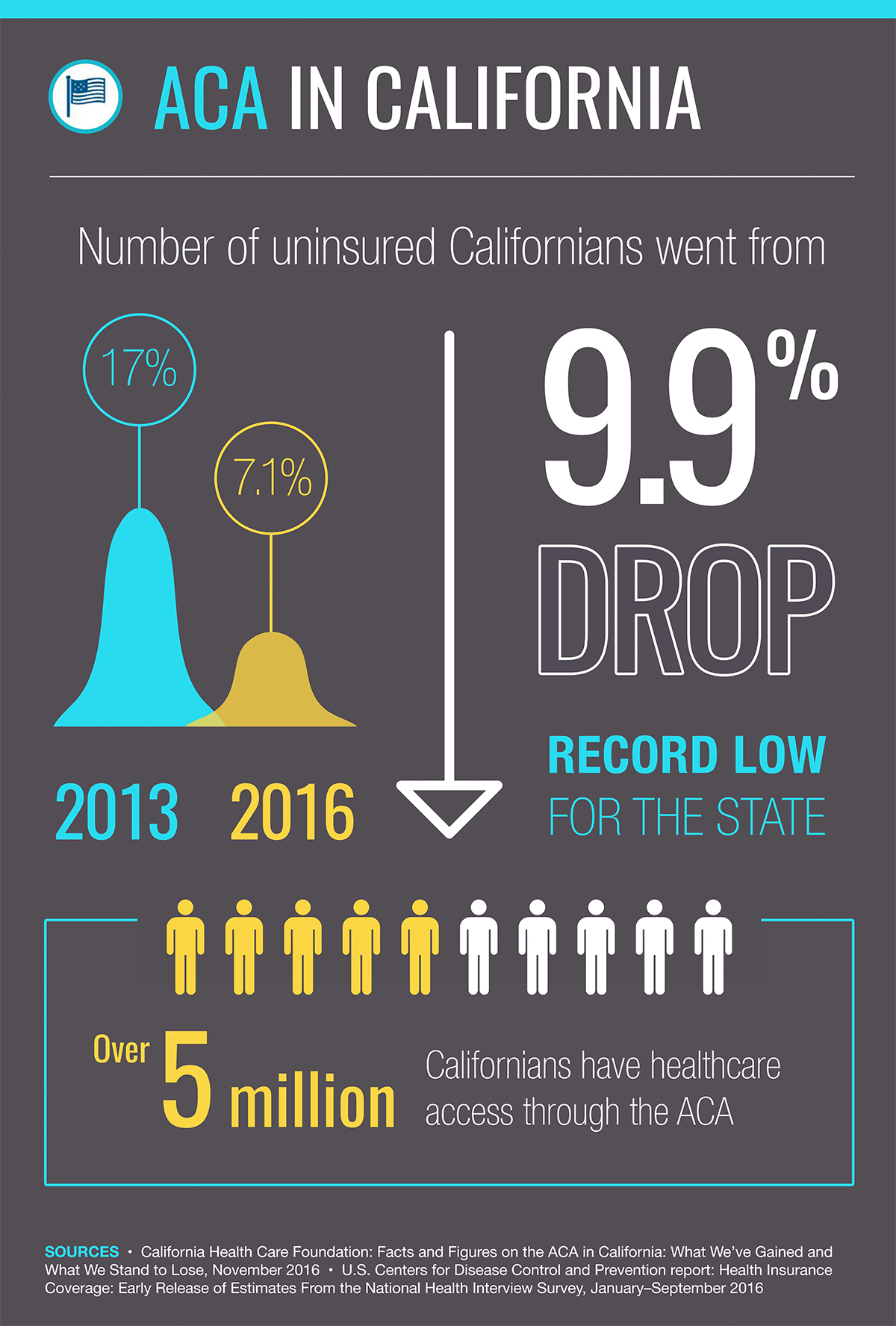 How can you get involved?
On February 22, take part in a virtual phone bank by calling the California Representatives below.
Or, join SEIU-UHW, a union of 90,000 hospital workers in California, at phone banks that are open to the public, in San Francisco, Oakland, Sacramento and Los Angeles on February 22. To join them, contact Rick Singleton at 415-503-5771 or rsingleton@seiu-uhw.org.
Who am I calling?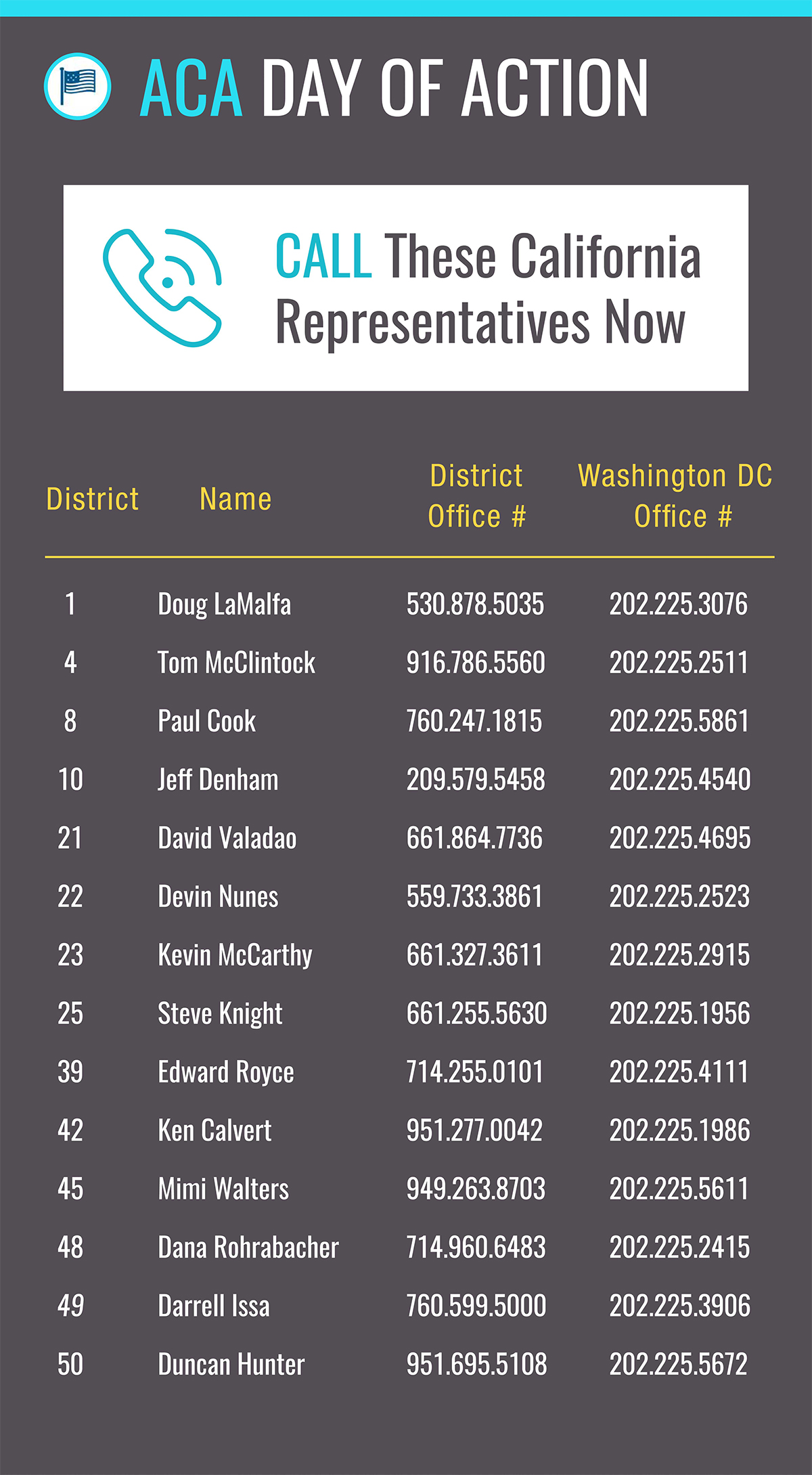 What do I say?
Step 1: What's your ACA story?
Will you personally be affected or do you know somebody who will lose their insurance or be impacted in another way if the ACA is repealed?
Examples:
My daughter is 22 and just graduated college. If the ACA is repealed, she won't be able to stay on my healthcare. This will make it even harder for her to make ends meet while working at her first job.
I have a pre-existing condition and was denied insurance before the ACA. If you vote to repeal it, I will either have to pay an extremely high premium or go without healthcare.
Step 2: Call one of the offices listed. Make sure you know which district you are calling and the name of the Representative.
Talking Points:
Hi this is (your name) and I wanted to call and urge (Congressperson) to make sure they have a plan to replace or repair the Affordable Care Act. Rushing to repeal it without a plan will put Californians at risk including:
5 million hardworking men and women in California who finally have coverage to seek preventive care;

Many seniors, children and people with disabilities who get their healthcare through Medicaid would be left to fend for themselves; and

Californians with pre-existing conditions who can't afford to be at the mercy of insurance companies.
(If you have a personal story, share that with them now.)
That's why it's important to me that you don't repeal the Affordable Care Act without a plan that works for California.
Thank you.